Drop forging manufacturer

sales@dropforging.net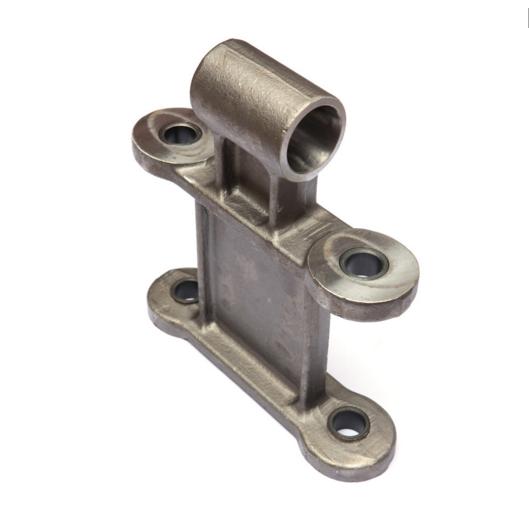 Railway industry is also a main market for us to export closed die forging parts.We can manufacture forged safety critical components or assemblies for railway coupling,braking
and suspension systems,and have the production capability to provide closed die forging and machining parts to meet all kinds of demands of railway parts.
CFS Drop Forge is always keeping up with the highest quality standards.So there are a lot of advantages of making railway forging parts in our company as below:
Integrated management system
Moulding/forging/machining/heat treatment/welding are all available
ISO certification
Wide range of forged railway parts
Conveninent delivery near Ningbo Port
In our company,many closed die forgings are used for automotive industry.Closed die forging will make automotive parts in a more stable working station. CFS Drop Forge provided forging solutions for automotive components.Our aim is to offer automotive companies high quality products.

As a TS16949 certified forging manufacturer,we can custom all the automotive forgings according to your specifications.Our services for both die/mould,forging and machining solutions will bring your better use or sell.Contact and send us your PFQ right now,we will reply you in the first time.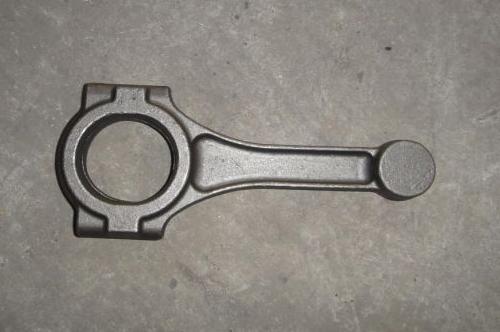 Connecting rod
is the key part of car engine parts, is also a typical and important complex closed die forging parts.Manufacturing fine degrees,inner and outer quality of connecting rods will directly affect the engine performance and level.Connecting rod causes high-frequency alternating stress inside in the high speed run up process of engine.It will have to bear shock pressure detonated by every stroke gas in cylinder and crankshaft torsional inertia force.When the hair motor's speed is 3000 ~ 5000 r/min, the loading frequency is very high.Because the connecting rod is working at high speed under the fatigue load,so,there is high requirement on the strength of the connecting rod.In addition,due to keep the
crankshaft
always operate at a high speed in an equilibrium state,so the weight of the connecting rod must also be controlled in a certain range.
Plastic forming and machining process of connecting rod are difficult,for the purpose of this forging production and machining process,which it is easy to appear the quality problem.The occurrence of these quality problems involve many factors. So for a long time,drop forging manufacturers are always continuously improving and discussing the material,forging process and mechanical processing manufacturing technology.Its purpose is to satisfy thetechnical performance and use requirements of products,and to be able to reduce costs,improve efficiency and increase economic benefits to the greatest extent at the same time.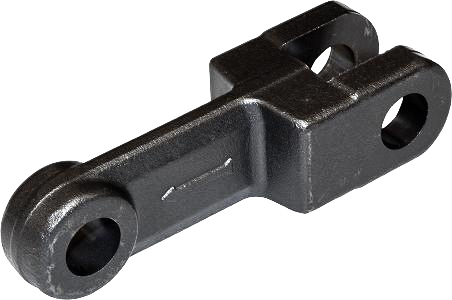 Conveyor chains are designed for chain conveyor system.There are different types of conveyor chains,inculding hollow bearing pin chain,solid bearing pin chain,deep link chain and drop forged chain.Today
we are taking about conveyor chains made in our drop forging technology.Drop forged conveyor chains are also called en-mass conveyor chain or scraper chain,which is fitted with attachments welded onto
chain links.Such drop forged conveyor chains are widely used food processing machinery,mining,agriculture,material handing industries,ect.So there are a large demand for us to export them to overseas
market.
Our drop forged conveyor chains are manufactured in our chinese factory from high grade alloy steel,such as 42CrMo.Of course,we could make custom forgings according to your special requirements on
other materials and heat treatments for high strength and wear resistance.Our drop forged conveyor chains have standard type,double type and triple link type.
Custom forgings are the forgings made according to the drawings or sample from customers.Here the custom forgings we are talking about are using closed die forging method,not open die
forging.Comparing with standard forgings,which have finished mold&dies developing,there is an extra cost for forging dies.In our company most drop forged products are all custom forgings excluding some
standard high pressure pipe fittings.We are the manufacturer of custom forgings in China and could serve you custom forgings in high strength,close tolerance and low cost.Our forging buying guide will
introduce buying procedure in detail.

Our capabilities for custom forgings

Weight range:normally we could customize closed die forgings ranging from 200g-30kg.Of course it is not definite,it is mainly decided according to the product structure,then we will see if our forging press could forge.
Machining capability:we have machining ablility as well.Our machining includes precision machining for forging dies,and rough machining for products after forging.
Industry served:all forgings applied in any industry can be customized.
Surface treatment:we could do any surface treatment as requested,most used surface treatment for custom forgings are painting,zinc plating,ect.
In our closed die drop forging products,there is a top demand for wears parts.So called "wear parts" refer to metal components assembled to these machines which work in rather serious woking condition,such as mining,forest,agriculture,and so on.And these wear parts will directly work in soft soil,sandy soil or rock environment.So most of them are designed in drop forging process with better mechanical properties,although the cost might be higher than made in casting.In addition,to meet maximum wear resistance,wear parts manufacturers will use tungsten carbide tiled to forged wear parts body,so that they will have a longer woking life and save cost.

Production process of tungsten tiled wear parts
*Dies making for forged wear parts-according to the structure of wear parts,engineer will decide if they are fitted for closed die drop forging and decide the split line,then machine the forging dies with our advanced cnc machines.Normally the tooling cost is higher than that of casting for its precision dimensions and die material,normally between 2000-3000usd.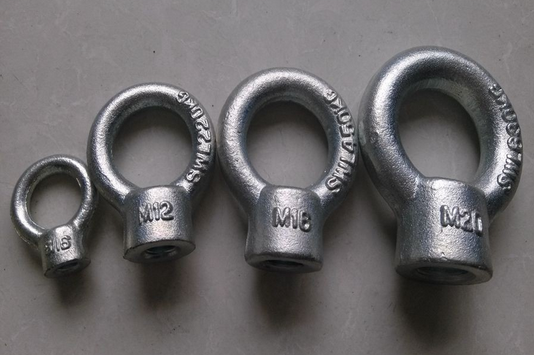 Drop forged eye nuts and eyebolts are used for lifting&rigging application.They provide strong and predictable suspension points for overhead rigging systems.And drop forging process will ensure a
consistent,safe fastener.We can custom eye nuts in different sizes ranging from 1/4"-2" with working load limits from 0.07t-16t.When using,we must note eye nuts can not work exceed the working load
limit,and make sure the thread holes are clean and undamaged for fitting.

Of course,inspection of drop forged eye nuts is also very important.We should ensure that the products are regularly inspected and that the inspection should be done in accordance with the safety standards given in the country of use.This is required because the products in use may be affected by wear,misuse,overloading,etc.During using process,users should take in mind that Inspection should take place at least every six months and even more frequently.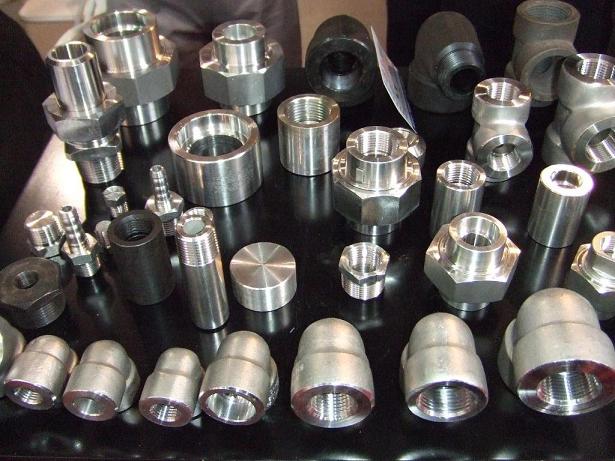 Definition:With the booming development of modern industry,pipe fittings are widely applied in almost all the industries as the connector for pipes,especially for mining industry,oil&gas industry,chemical machinery,shipbuilding industry,ect.Such fittings include:elbow(45°&90°),tee,cross,cap,half coupling,coupling,and so on.all these fittings must withstand high pressure,so we call them high pressure forged fittings.
Materials:Due to the corrosion resistance and rustless of stainless steel,so it is commonly adopted for manufacturing forged fittings.Main material specifications are SS304 and SS316.Besides,there also exsits another carbon steel material(A105) used in the production of forged fittings.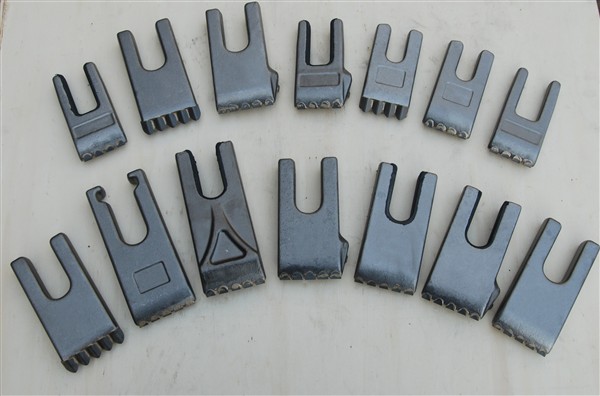 Auger teeth is assembled to drilling auger(earth auger) for digging post holes in construction machinery.We can divide auger teeth into auger gage teeth,auger wisdom teeth,auger chisel teeth,auger carbide
wisdom teeth according to its special usage.
Benefits of drop forged auger teeth
Drop forging can produce auger teeth that is strongerthan an equivalent cast part.As the metal bar is shapes during forging process,its internal grain deforms to follow the general shapes of auger teeth.
Drop forged auger teeth respond more predictably to heat treatment and offer better stability.
No internal defects will produce after forging
Short lead time for large production runs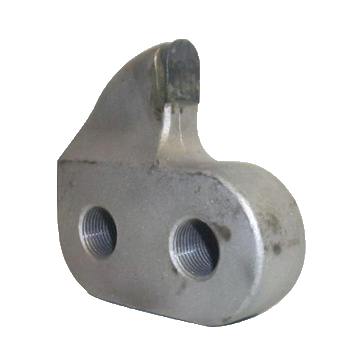 We all know that stump grinder machines are widely used in forest industry to remove tree stumps.Stump grinder works by a cutter wheel with carbide teeth fixed.And the hydraulic cylinder will control the
cutter wheel moving and push the stump grinder teeth to grind the tree stumps.If you are the user or distributor of stump grinder machines,you must know the importance of shapening stump grinder(How to
sharpen stump grinder teeth?).
So the quality of stump grinder teeth will decide the using time.A stump grinder tooth is design by drop forging and then braze a small piece of tungsten carbide to enhance the strength so that it can work
longer.After that such teeth will be fixed to the cutter wheel.Below is a picture showing how the stump grinder teeth are fixed to the wheel.