Drop Forged Auger Teeth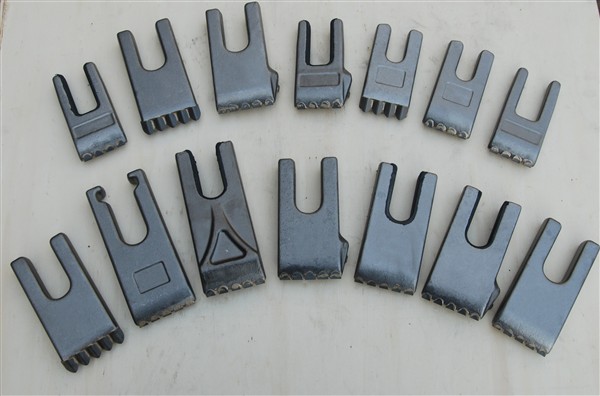 Auger teeth is assembled to drilling auger (earth auger) for digging post holes in construction machinery. We can divide auger teeth into auger gage teeth, auger wisdom teeth, auger chisel teeth, auger carbide wisdom teeth according to its special usage.
Benefits of drop forged auger teeth
Drop forging can produce auger teeth that is strongerthan an equivalent cast part. As the metal bar is shapes during forging process, its internal grain deforms to follow the general shapes of auger teeth.
Drop forged auger teeth respond more predictably to heat treatment and offer better stability.
No internal defects will produce after forging
Short lead time for large production runs
Fly Drop Forge supplies various auger teeth to auger wear parts dealers or foundation equipment manufacturers in
drop forging process
. We could also braze tungsten carbide tips to the forged body to add its working life. If you require hard wearing performance from your machines, look no further than Fly company. We have been the manufacturer of auger teeth for overseas market for more than 15years. And we could well know what kind of auger teeth you need to fit your machines.
In a word, we have extensive experience in making carbide drop forgings (such as auger teeth,
stump grinder teeth
, ect) developing positive relationships and providing customers accurate product knowledge. Fly Takes pride in our operations. We focus on not only meeting but exceeding customer expectations for our low price, impressive service and timely delivery.