Drop forging manufacturer

sales@dropforging.net
Now there are also lots of drop forging companies in US.However,there is no doubt that purchasing drop forgings from China will give you much competitive cost advantage.You could also see many foreign people live and work as purchasers in Ningbo,a city where Fly Drop Forge located.

Language
Language is no longer a barrier in China.20 years ago,English is listed in compulsory course by Chinese board of education.So in drop forging industry,we had tons of professional engineers speak fluent English.For better communication,we are 24 hours online to answer all the questions you need.Besides,there are also some foreign purchasers speak Chinese very well.This makes purchasing in China easier.
As a drop forging manufacturer with 15 years history,Fly company has now become a large scale leading supplier for compaines all over the world.By hardworking of all the staff,we are now cooperating with many large companies in different industries.And even now many new companies also find us to customize drop forgings for you by search engine or other B2B marketplace.So why us?Comparing with other drop forging companies,what are our advantages?

Advanced equipments and skills
*Extensive experience in preforming processes
*Material expertise with alloy steel and other steel grades
*Tight tolerance capabilities via precision equipments
*Expertise in utilizing impression-die hammer and forging press techniques for complex shaped components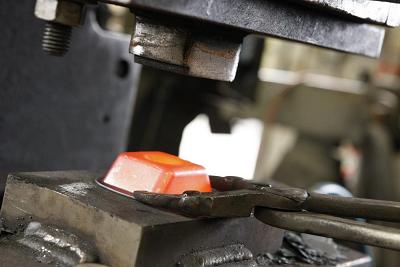 Process:Drop forging is a metal forming way that utilize forging press putting pressure on metal bars after heated by medium frequency furnace,then get net-shaped precision parts.
Investment casting is that first melting raw material into liquid,then pour the liquid into the mould and cooling down to obtain solid metal parts.So the production processes of them are quite different.
Surface finish:According to different production processes,you will see a more smooth surface of drop forgings.There also even exist external defects of investment castings,like air vent,ect.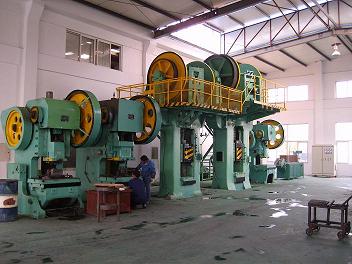 Low price is the biggest attractive point that American and European companies come to China to source drop forgings.Maybe you can find many drop forging manufacturers to quote for you,but it is really a big learning on how to select a Chinese drop forging supplier.A good drop forging supplier will be more professional and help you save lots of time&money.Currently,the whole trend is that many drop forging suppliers are making themselves to be more normative,so that "China made drop forgings" will be more accepted by overseas market.We,Ningbo Fly Drop Forge Co.ltd are now working hard every day to ensure all of our customers will be satisfied at our services.And almost all of them are happy to keep business relationships with us and we sometimes are even recommended by them to other companies who need drop forgings.So we sincerely feel that all endeavor is worthy.


As a leading drop forging supplier in China,our company successfully achieved the ISO/TS 16949 certifications in 2014 by the joint efforts of all staff.We are now able to customize all kinds of automotive parts with our advanced drop forging process.Such forged automotive parts are like forged connecting rod,york ends,tie rod end,rocker arm,control arm,ect.These forged automotive parts are mainly exported to USA,Germany,Australia,UK,Canada for automotive manufacturers or auto parts dealers.Thanks to our high quality,impressive service and competitive price,we are always keep good business cooperation with our customers.
Material is one of the main factors when designing a drop forging product. There are a lot of considerations for deciding material for a drop forging part. We should know the properties of all kinds of drop forging materials.

In general, drop forging materials are classified into steel, aluminum, copper. As our company is mainly focused on steel forgings. So we will study steel material in detail. Steel is an iron-based alloy with small additions of carbon and other elements that impart improvements in various properties. Steel is the most widely used materials of metals. It is the
metal material that has the highest strength per unit cost. There are a wide range of steel compositions as well as a wide range of microstructures that can be produced. These ranges allow a large choice of properties to be achieved within the steel-alloy family. At low temperatures,the microstructure of steel is often in the ferrite plus iron-carbide phase field, whereas at high temperatures, the microstructure of steel is in the austenite phase field. The different phases indicate differences in crystal structure. Moreover, they indicate differences in properties. Drop forging is conducted in the austenite phase field.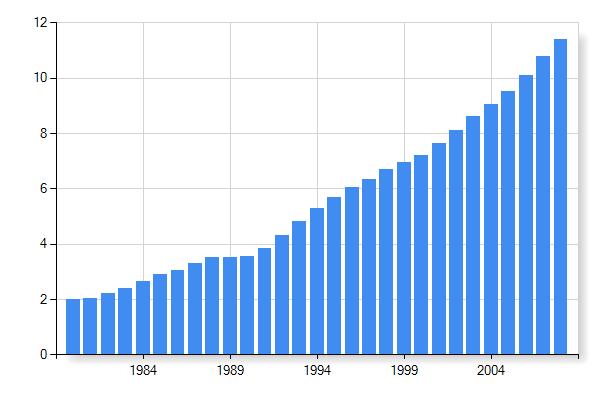 With the fast development of drop forging technology in China. More and more American and European companies turn to China to purchase and customize drop forgings. This make Chinese exporting trade is increasing rapidly. Now we would like to discuss what caused this trend?


Attractive price

People will always consider the price first to see whether it is within their budget. Low price will be attractive as it will save much costs. Here in China, due to the low labour cost and raw material price, there is no doubt that the price will be competitive.