Drop Forgings for Agricultural Machinery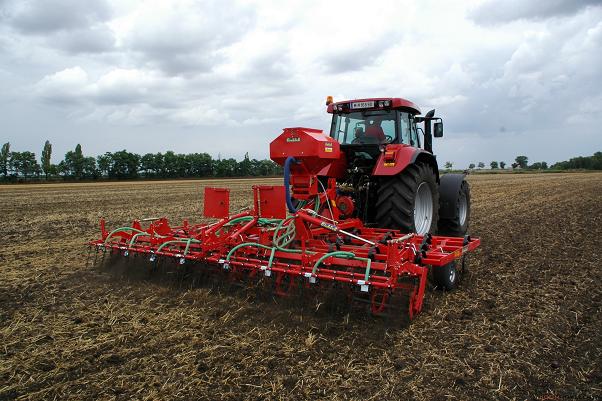 With the development of economy,it has come true that mechanized production is now applied in agriculture. In the past,people have to plant crops by labour, which cost them much time and energy. Nowadays, we just need to finish all the works by agricultural machines, such as tractor, cultivator, chisel plow, air seeder, harvester, etc.
Agricultural machinery is one of the main
industries
we served for drop forging products. With over 10 years experience in exporting agricultural wear parts to overseas market, like Spain, Italy, UK, etc, CFS now could offer a completed forging solution for agricultural needs including product design, dies making,
drop forging
, machining, heat treatment, surface finish, assembling, package, delivery, etc. We now have the most advanced production lines in China, could serve agricultural forgings in different specifications so that it could fit for all machines. All our agricultural drop forgings are made for agricultural equipment manufacturers or agricultural wear parts dealers.
Characteristics of drop forgings for agricultural machinery
Due to the serious woking condition, it seems quite important that agricultural components are in good wear resistance. Drop forging process will make the steel forgings in good performance
To better fit the machine,machining may be required for better assembly, such machining could be threaded holes, and other assembling sections.
To maximize the properties, we would suggest materials like 42CrMo, 8630, etc in good wear resistance and high impact, and also improve the woking performance by heat treatment.
Besides, we could also braze tungsten carbide(YG8 or YG11) to the forged body, so that the components could have a longer woking life.
The most frequently asked question from our customers is: "We always require high hardness for agricultural drop forgings, does it mean the larger the hardness, the better the wear resistance will be?". Yes, we could not deny that in most cases, high hardness will help to improve the wear resistance of products. But it does mean the larger the hardness, the better. Too high hardness will make agricultural forgings fragile when working, which will bring opposite effects.