Drop Forging Package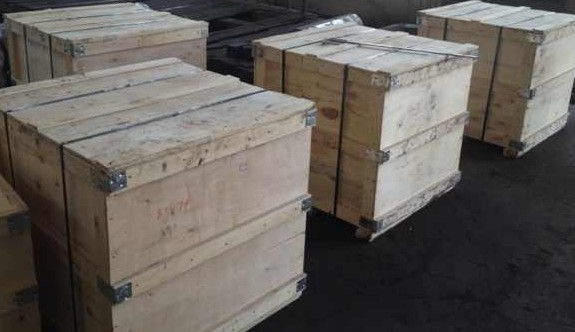 As all of our drop forgings are
served for different industries
and exported to countries all over the world. So package is also very important, which can protect the forgings from corrision during seawater travelling. In our factory, the common used package is that making a plywood box according to the size of drop forgings, such plywood boxes are also accepted by all countries, so there is no need to ask for fumigation certificate when release from overseas customs, and then wrap the products with ploybay in the box.
Besides this, some customers also require the drop forgings be packed to be more careful for high surface requirements. For example,for drop forgings with machined thread, in order to avoid any damage during delivery, customers may require single package so that the thread will be in good condition. We can offer all the package
service
according to your demands, but you will have to bear the cost for these addtional package requirements.
It is our duty to protect your intellectual property. Your competitors may try to see what products you are ordering and where you made them. If they could see these information, it is amazing how they could find out. Here in CFS Drop Forge company, we make it difficult for them. We make sure that all that could be seen is only the shipping lable.
Finally, We are also concerned about preserving the environment while protecting your parts. We encourage our customers to recycle use of wooden cases for next package. Just from our package, you may know
why us for your drop forging manufacturer.