Drop forging manufacturer

sales@dropforging.net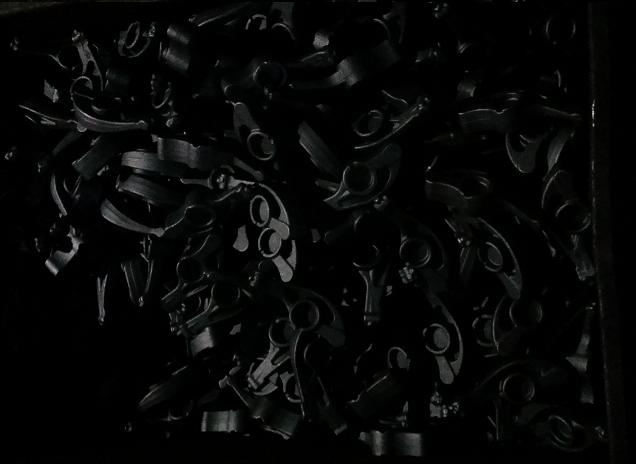 Closed die forging is a form of impression die forging that uses two or more dies.It does not depend on flash formation to completely fill the die.Material is formed in a cavity that allows little or no escape of excess material, thus placing greater demands on die design. More elaborate die designs provide for more complex shapes than the open-die forging process. A variety of metals and alloys cans be forged using closed die forging process.
Closed Die Forging is largely focused on extremely high quality applications.Closed die forged materials are required where strength,reliability and resistance to fatigue are top most considerations.As such,forged materials are found throughout the automotive,aerospace and defense industries.
Before placing an order,you will first get several quotations from potential closed die forging suppliers,some are manufacturers and some are trading companies.Importing closed die forging from China has been a popular trend for clients for its price advantage.And it has been too easy for purchasing manager with the sign-off to pick the "cheapest"
quote without understanding what quality and partnership he is getting.

What we would like to remind you is that it will be a big mistake if just choose your closed die forging supplier who provides you the cheapest quotation.Just as a Chinese going says:"You get what you pay for".For distance factor,foreign customers can only find closed die forging suppliers from search engine.It is not actual for them to visit the potential suppliers right away for high travel expense.So quotation is the most direct factor they can consider a supplier.As a closed die forging company,we suggest more consideration factors,for example,if the supplier is manufacturer or not,what the capabilities are,lead time,ect.All these factors will help you to choose a most suitable supplier in a comprehensive way.Well because that's what we have here and if we quote a customer for closed die forging,we must make it work and work to the best of it's ability for it to be a profitable and sustainable project.
Although closed die forging can produce the strongest steel parts and other advantages,there are only few closed die forging factories in China for its less application than casting.So lacking a good supplier for closed die forging parts has become a common problem for foreign clients.Today a customer from Australia contacted and told us that he is a forging distributor and as now they are getting more and more enquiries for these small closed die forging(mould forging) parts,but they do not have a good supplier.So they are in urgent to find such a supplier.

Were you able to find a good source for closed die forging parts? You may find out there are very few Chinese manufacturers that could satisfy your companies' needs. We are a Chinese company with our own forging factory in Ningbo China.We build very precise and high quality closed die forging parts exclusively for companies from US, Canada, UK, Germany,Italy etc.As a China Closed Die Forging Maker,We have very good equipment including forging equipments from 300t-1600t,machining workshop for forging dies and forging machining.Our forging engineers are good at English and forging technologies,so our company is easy to communicate with. Feel free to let us know if you are finding a closed die forging supplier in China.
In the past forging production,our 1600t forging press is limited to closed die forgings no more than 30kg.To meet our customers' demands for larger products,we imported 2500t
automatic hot forging press for closed die forging production.Below are the photos of 2500t automatic hot forging press: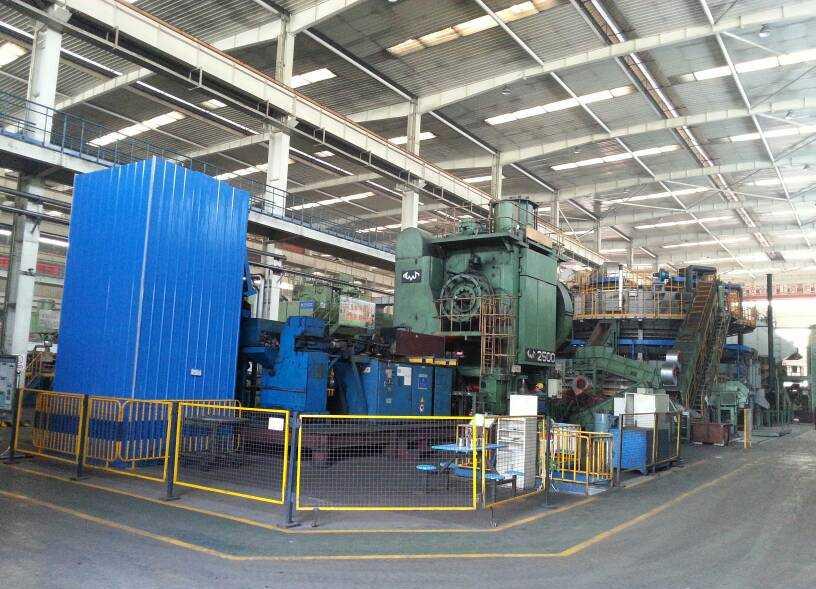 Closed die forging requires two or more dies for production, which are also referred to as tooling. These dies first must be manufactured with CNC machine to reach high accuracy. The billet will be heated up to proper temperature for well deformation and is then pressed or hammered between these dies.

The restriction of the metal flow inside the dies allows the production of parts that are more complex in shape than a part being produced by the open die process. Additionally, closed die forging process allows for closer tolerances than those produced in open die (see the difference between open die forigng and closed die forging). Relatively simple shapes can also be processed this way, but the decision is usually driven by economics and meeting some of the conditions listed below.
Our company customizes different kinds of closed die forging products,for instance,drive and axle components for the commercial automotive industry,drilling attachment for mining technology,forged fittings for oil and gas industry,as well as other complex geometrical structures for construction&agricultural machinery,offshore industry,aeroplane industry,ect.

Wide range closed die forgings with superior quality and reasonable price from our company bring us an excellent reputation all over the world,so we are now growing fastly and exporting products at an increased capacity.The use of high-grade steels means that our products offer a particularly long working life.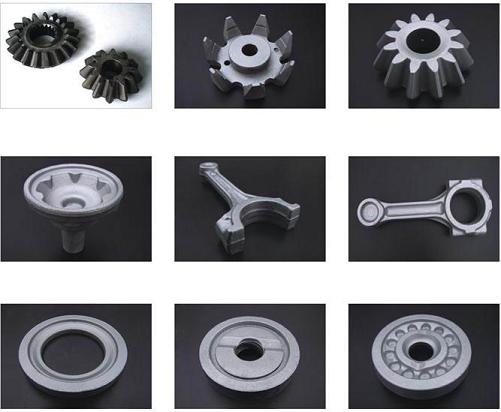 According to the advantages of closed die forging,it has become one of the main metal forming processes in modern manufacturing.For its wide range of material specifications and
shapes,closed die forging can be useful for lots of metal components,such as componets for aeroplane,cars and heavy trucks,shipbuilding,ect.
With the characteristics of closed die forging,we can make precision components with different wall thickness,complex shapes,narrow tolerance.And we are all equiped with full
range of machining equipments,so machining is also feasible in our company.Maybe sometimes you could also consider casting process instead,but by comparison,there are both
price advantages and quality advantages over casting,we will no need to worry about production defect.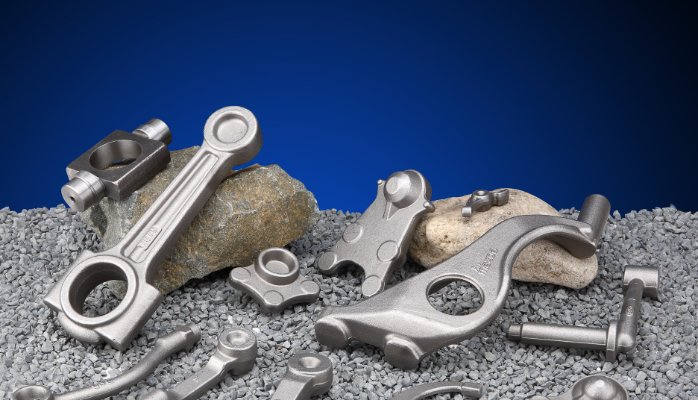 1. Background
Metals and alloys are able to be formed into desired shapes by plastic deformation.In deformation process,they also produce a wide range of properties particularly strength and
toughness.The working of the metals into shapes by means of closed die forging methods refines grain structure,develops inherent strength giving characteristics,improves
physical properties and produces structural uniformity free from hidden internal defects.What's more,the special feature of flow lines along the contour of the clsoed die forging produce marked directional properties.These features in closed die forgings give the automobile designers great confidence regarding the reliability of the vehicle.Learn more about advantages and disadvantages of closed die forging in detail...
Closed die forging is a metal forming process for small precision parts.We can take use of closed die forging process to desired shapes starting from steel billets.So closed die forging is widely used for all industries served for its unique advantages.Below are the advantages of disadvantages of closed die forging:

Advantages
*After heating by medium frequency furnace,steel billets will be placed between upper and lower dies and forged in several times at high speed,so that the shape will be deformed quickly.Such press process will make internal grain flow and increase the tightness and strength of products.
*It is no scientific to say closed die forging is expensive for its high tooling cost.Tooling cost of closed die forging is actually higher than that of investment casting for its high die material cost and complex processing process.But for large production runs,we must say it is more cost-effective.
Closed die forging is applied for almost all the metal materials,but in actual production,only part of the materials are used for the different characteristics of each kind.Material is also one of the main factors that affect the cost of closed die forgings.Below is the common material that used in closed die forging:

Steel
Steel is most commonly used material that for closed die forging.Such steel normally refers to alloy steel,carbon steel and stainless steel.In comparison,the metal flow of stainless steel is worse than other steel,so it is difficult to forge stainless steel billets into complex shapes.Stainless steel material is often used for components that require corrosion resistance and rust resistancel.Alloy steel and carbon steel are the most widely used in closed die forging production for its competitive price and easy deformation.We could choose alloy&carbon steel for almost all the industries.As a professional Steel forgings manufacturer,we can produce closed die forgings ranging from 0.2kg-50kg.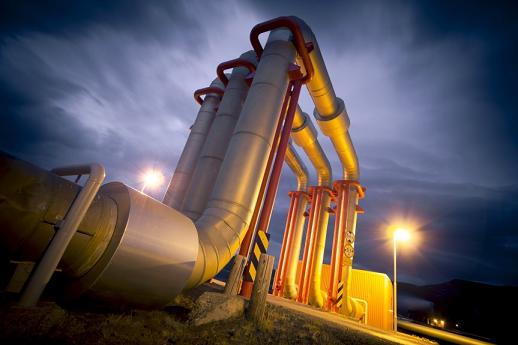 With API certified,Fly Drop Forge is good at supplying drop forgings for oil&gas industry.We have been manufacturing various forged fittings to oil&gas developing equipment manufacturers or component dealers for more than 10 years.Worked as the fuction of connection,they require prefect assembling and could bear high pressure.Such pressure will be tested by air or water.With our closed die forging process,we could creat drop forged fittings with near net shape or net shape,so that machining cost can be reduced or avoided.The biggest advantages of drop forgings for oil*gas application by closed die forging process is that grain flow can greatly improve the properties of products and no internal defects will appear,so that the whole working condition is safe.