Aluminum Forging Company from China
When it comes to forging or
drop forging
, you probably have no mind in aluminum forging at all.
Forging is the process that shaping metal using forces into a stronger piece than when it started. Without lingering too long on the processes and details of forging, it can be performed at several temperatures. There is hot forging, and warm forging, or cold forging.
The reason why forging is popular is because forging creates the strongest metal, as the heated metal actually takes on a new shape that is stronger than what is created by machining or by casting the metal. There are different types of forging for the purposes of aluminum, which are open die forging, which works great for large aluminum components.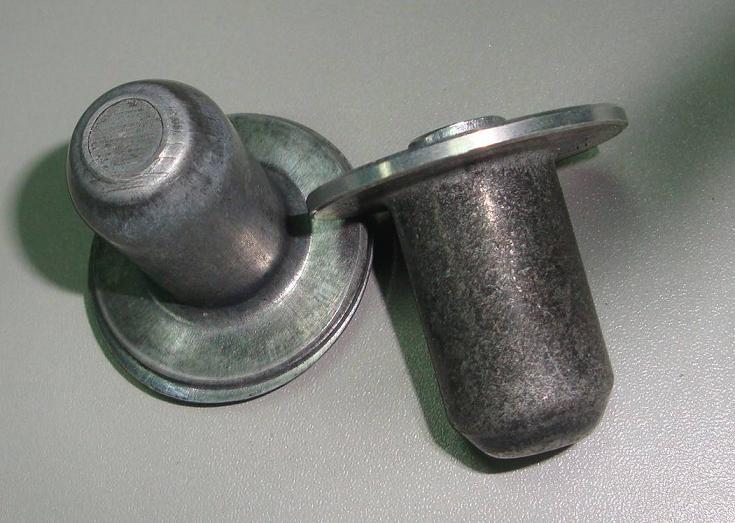 Closed die forging
is more for intricate/complicated designs. The high precision machined forging dies allows for the creation of high-strength and complex shapes. Aluminum forging and machining has been widely used and not a story today.
Forging may come into play for different sized pieces or pieces that require custom creation. Aluminum, as it turns out, is beneficial for very intricate designs because it is just so malleable and flexible. In addition, aluminum forging provides a reliable product for both performance and safety where a lightweight metal is necessary to maintain speed or for energy efficiency.
Aluminum forging
has another great benefit to it when compared to other metal forgings. It is often times a lot less expensive. That means, beyond being light on weight, it is light on the wallet or purse as well. Aluminum is well-loved because it is a true high-strength and high-performance type of metal. That means it is useful for places where the aluminum that is forged might be exposed to shock and pressure.
In addition, aluminum has the additional benefit of being able to be cut intricately, whereas other metals are much harder to manipulate, regardless of how hot they are forged.
Aluminum Forging Company in China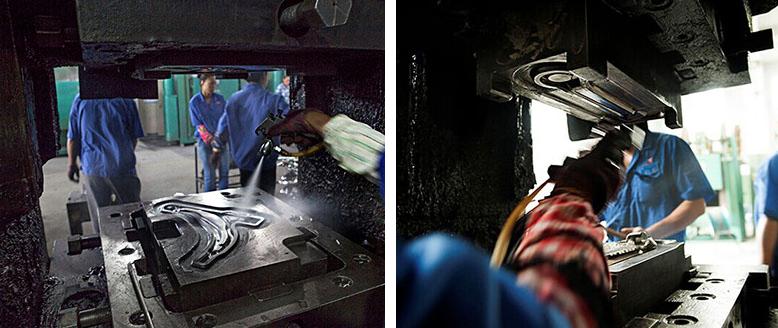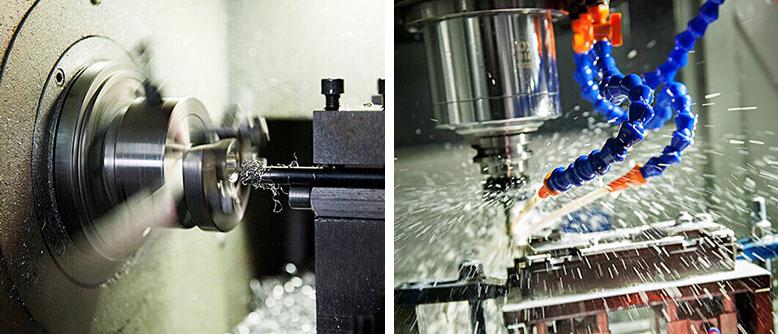 CFS Forge, is one of the most important aluminum forging companies in China for various industries. With 9 production facilities in our company, all equipped with state-of-the-art tools and machines, we cover the whole spectrum of forging techniques and provide the complete development of components, from the design to the production. We forge all types of aluminum forgings required.
Aluminum Forging Alloys
6061
Aluminum 6061 is an extremely versatile heat treatable aluminum alloy due to its content of silicon and magnesium. 6061 has a wide range of mechanical and corrosion resistance properties as well as having most of the good qualities of aluminum.
6063
Aluminum alloy 6063 is another aluminum alloy which containing the same alloying elements as 6061. Aluminum alloy 6063 allows complex shapes to be formed with very smooth surfaces fit for anodizing.
6082
Aluminium alloy 6082 is a medium strength alloy with excellent corrosion resistance. It has the highest strength of the 6000 series alloys. It can also be heat treated and anodized after forging.
7075
Aluminium Alloy 7075 offers the highest strength of the common screw machine alloys. The superior stress corrosion resistance of the T173 and T7351 tempers makes alloy 7075 a logical replacement for 2024, 2014 and 2017 in many of the most critical applications. The T6 and T651 tempers have fair machinability. Alloy 7075 is heavily utilized by the aircraft and ordnance industries because of its superior strength. Due to its worse fluidity, the difficulty of forging 7075 aluminum alloy is much larger than 6 series of aluminum forgings.
The Employees at CFS Forge are committed to servicing our customers through the entire process, from quoting to receiving our products. Every customer is different, each with their own needs and expectations. We take the time to understand how your business works so that we can exceed your expectation on every order. We want to make sure that when an aluminum forging is needed CFS Forge is the only manufacturer that comes to mind.
Any inquiry on aluminum forging, pls feel free to contact us or email cathy.forge@cnool.net!