Vibratory Polishing of Forgings
The surface finishing after
forging
is a key step in the whole forging process. Vibratory polishing is becoming more popular used after forging. So you may ask what vibratory polishing is?
Vibratory finishing is a type of mass finishing manufacturing process used to deburr, radius, descale, burnish, clean, and brighten a large number of forgings.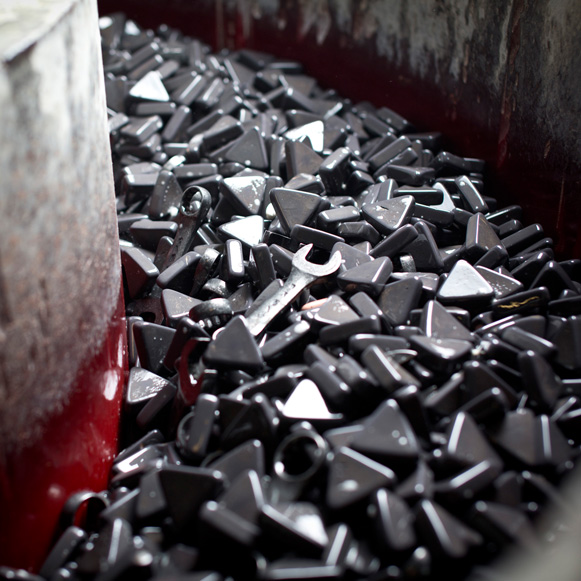 In this batch-type operation, specially shaped pellets of media and the forgings are placed into the tub of a vibratory tumbler. The tub of the vibratory tumbler and all of its contents are then vibrated. The vibratory action causes the media to rub against the forgings which yield the desired result. Depending on the application this can be either a dry or wet process.
Fly Forge is one of the few forging companies that can provide vibratory polishing service of forgings for our customers in China. Besides vibratory polishing, we can also other surface treatment services of forgings include shot blasting, powder coating, electropolishing, color painting, ect. All our forgings serves the agricultural, aerospace, automotive, medical, and construction equipment industries.
Pls contact us while you have such needs for your
steel forgings
or
aluminum forgings
, we will try our best to supply you high quality forgings with good surface finish.