Custom Steel Forging
What is Custom Steel Forging?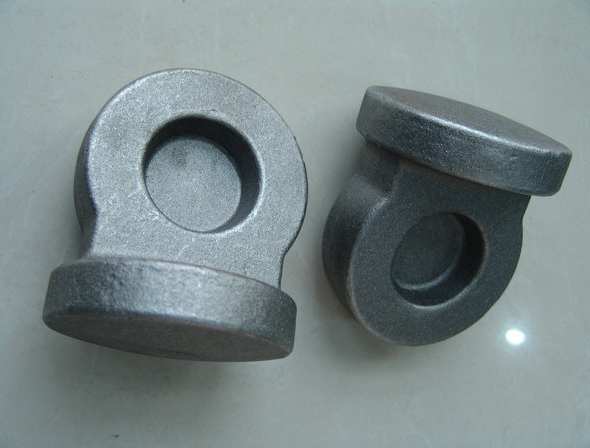 Forging is a different metal forming process compared to casting (refer to
differences between forging and casting
). Forging is the manufacturing process that heated billet is pressed under great pressure to achieve desired shape. After forging, the grain structure will be refined and the mechanical properties (strength, ductility and toughness) will be improved. So that is why hot forging process is always used for custom metal parts.
In this process, forged steel is the most applicated material for its special properties. Such products are all made from our clients' drawing or sample, so we call this
custom forgings
. Due to different material grades and product structures, prices of custom steel forging will be different.
The core business of Fly Drop Forge is to produce and export various custom steel forgings. Over the years, as the professional drop forging manufacturer, Fly Drop Forge has achieved a great reputation from our customers for our high quality and large production capability. Our advanced forging process and formidable technical team always support us to keep long term business relationship with our customers. Forging steel components for high-wear applications is our specialty, we can provide all kinds of different custom steel forgings for different industries.
Advantages of Custom Steel Forging
High performance
When making
custom steel forgings
, the heated billet will be pressed under high pressure between forging dies, in that case we will see the billet will be shaped into required dimensions. After removing the flash, the steel forging blank will be formed. During this whole
closed die forging
process, both the inner grain struture and strength will reach a high lever. Therefore, custom steel forging will work in high performance.
Close tolerance
As custom steel forgings are produced from forging dies, so compare with casting, the tolerance of custom steel forging will be closer. Due to the close tolerances, less machining or no machining is needed, which will save much cost. Besides, the surface finish of products will also be much better.
Low cost
Although the cost of
forging dies
is a bit higher than that of casting moulds, totally, custom steel forging is more cost-effective.
Secondary Operations
To provided finished products and serve our customers better, secondary operations are also workable in our company. This include heat treatment, machining, surface treatment, ect. Besides custom metal forging parts, we have also kept good working partenerships with outside suppliers for casting, welding and fabrication products, so that our customers can source all kinds of metal components from us.
Quality Assurance
Quality assurance is the most important factor for our customers to consider a supplier. In our company, we have a district quality management system for custom steel forgings at each step. And inspection report will also provide before shipping custom steel forgings. We also welcome our customers to our company to test the quality in person before delivery. Anyway, once cooperating with us, we will provide our best service to prove your rise choice!