Drop forging manufacturer

sales@dropforging.net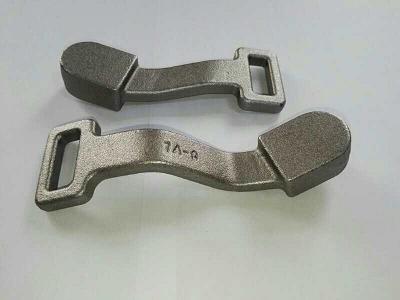 "We are in need of a supplier for a part forged in steel, of which we attach the flat with the characteristics that we need, the estimated consumption of the same is 5000 pieces a year. Are you able to supply us with these types of parts? Could we pass a quote? Please indicate cost of the part, cost of the tooling and deadlines for obtaining samples and production parts." This is an inquiry from our customer from Argentine Republic in automotive industry.
Material is forged steel. Such small part needs to be closed die forged. Close Die Forging is an inexpensive and efficient way to manufacture forged steel parts and it can also be made in many different steel alloys, such as carbon steel, alloy steel ,stainless steel ,ect., it depends on the application. At Fly Forge, we can take any design and metal and turn it into a finished component.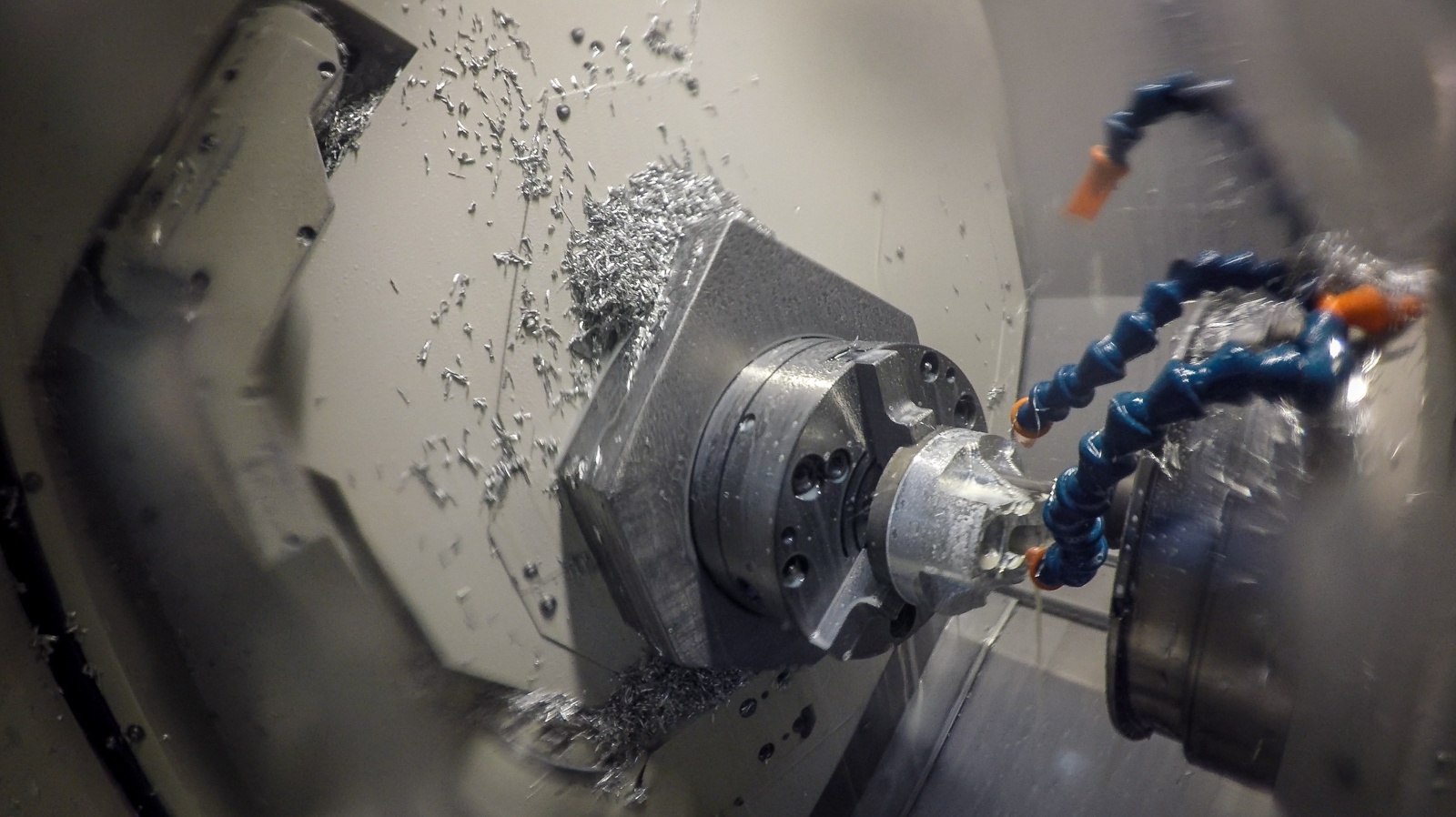 We all know that machining is a precise operation based on casting, forging or billets directly. Closed die forging is a recision processing process for net shape or near net shape
products. And there are lots of advantages like tight tolerances, good surface finish, few defects, ect. All these advantages attract our customers to prefer closed die forging more than investment
casting (forging vs casting). Although closed die forging dies are much more expensire than that of investment castings, in the long term, closed die forging is more cost-effective, as a pair of forging dies can
produce approximately 50,000pcs forgings. That is to say, closed die forging is the most ideal process for making large quantity runs.
But it does mean closed die forging is prefect. In most conditions, closed die forging can elimate some machining job that is required after casting. In closed die forging, the heated billet is
pressed between forging dies into desired shapes. So some dimensions can not be realised by forging, such as thread holes or other small holes. We have to leave some machining allowance
when forging.
With the most commonly used method, the billet is heated and placed into a special kind of tooling called a 'die'. The heated metal is put under extreme pressure and forced into the shape of the 'die'. Unlike the 'cut' that it once came from, the grain flow is directional and has been orientated in a way to increase strength/toughness (i.e increases steel ductility and impact resistance). Also, as no grain ends are exposed, a forged item is less susceptible to fatigue and stress.

In short, the forging process adds an approx. 30% increase in strength/toughness over original billet it was made from. Compared to casting (forging vs casting), the initial tooling costs of forging are much more expensive, thus it is required to manufacture in high quantities to 'break-even' on the initial expense. But due to the advantages of forging, this is a very cost-efficient method for large volume production.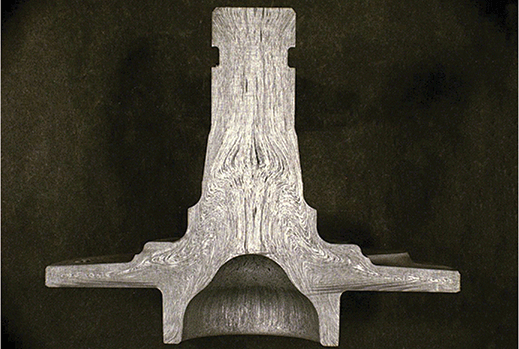 What is grain structure? Grain flow is a directional orientation of metal grains and any inclusions that have been deformed by
forging
. Individual grains are elongated in the direction of the metal flow or plastic deformation. More importantly, nonmetallic inclusions, particles and other imperfections inherited from the casting process (
forging vs casting
) are elongated in the direction of grain flow. It should be noted that grain flow occurs to some degree in all metal-forming processes, not just forging. As a professional forging manufacturer, this article we would like to discuss how forging affects grain structure.
Grain flow is one of the major benefits by the use of forgings. Unfortunately, there are misconceptions on the topic, which include the underlying causes of grain flow, the benefits that can be accrued from grain flow and how to achieve an optimum grain flow. In the best case, grain flow results in more application of forgings, especially for some critical applications when safety and strength is considered.
Forging is a manufacturing process by which metal is pressed under great pressure into high strength desired parts. The process is normally (but not always) performed hot by preheating the metal to a desired temperature before it is worked. It's important to note that the forging process is entirely different from the casting process (forging vs casting), as metal used to make forged parts is never melted and poured as operated in the casting process. Forging refines the grain structure and improves the physical properties of the metal, so that the grain flow can be oriented in the direction of principal stresses encountered in actual use. Physical properties such as strength, ductility, and toughness are much better in a forging than in the base metal.

Forging can refine the grain structure of products. Forging is superior to casting or machining bar stock because the metal's natural grain flow is made to conform to the shape of the product. Castings have an isotropic grain structure and, for a given part, may be as strong in compression loads, but standard and custom forgings are superior in tensile and shear loads due to the utilization of the grain flow. The structural reliability of forgings allows designers to trust the material to adhere to the safety factors of the design. It also can provide more uniform response to heat treatment and machining operations.


Buyes should be well-versed within above guidelines before making a forging to ensure sourcing success. Closed die forgings are unique and every case must be analyzed and clearly understood prior to starting the procurement process. Keep in mind these guidelines and you will be well positioned to offer your company the best supply options while driving down your forging true cost, which will create a win-win value and relationship across closed die forging manufacturer and buyer.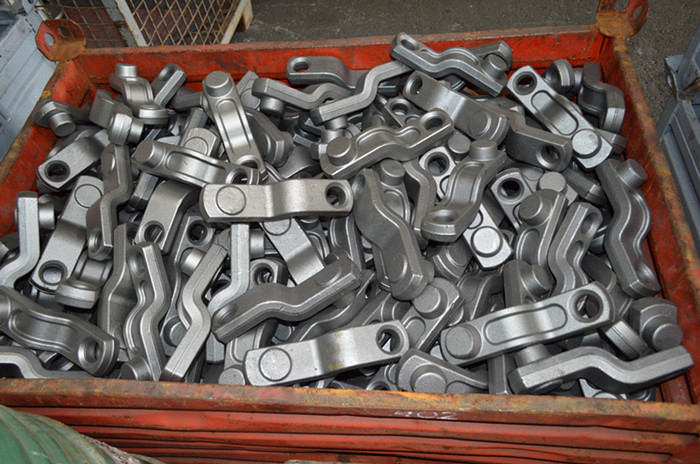 It has been a popular trend that people source precision forgings from China. This creats lots of Chinese precision forging companies and also promotes the exporting in field of forging industry.
We, Ningbo Fly Drop Forge Co.,Ltd is the leader in manufacturing precision forgings for industries like aerospace, Agriculture, Automotive, Rail, Military, Mining, Oil and Gas, Power Generation,
Nuclear, Firearms, ect. Here "Precision Forging China" means precision forging components made in China. Today we would like to talk about something all related to "Precision Forging China".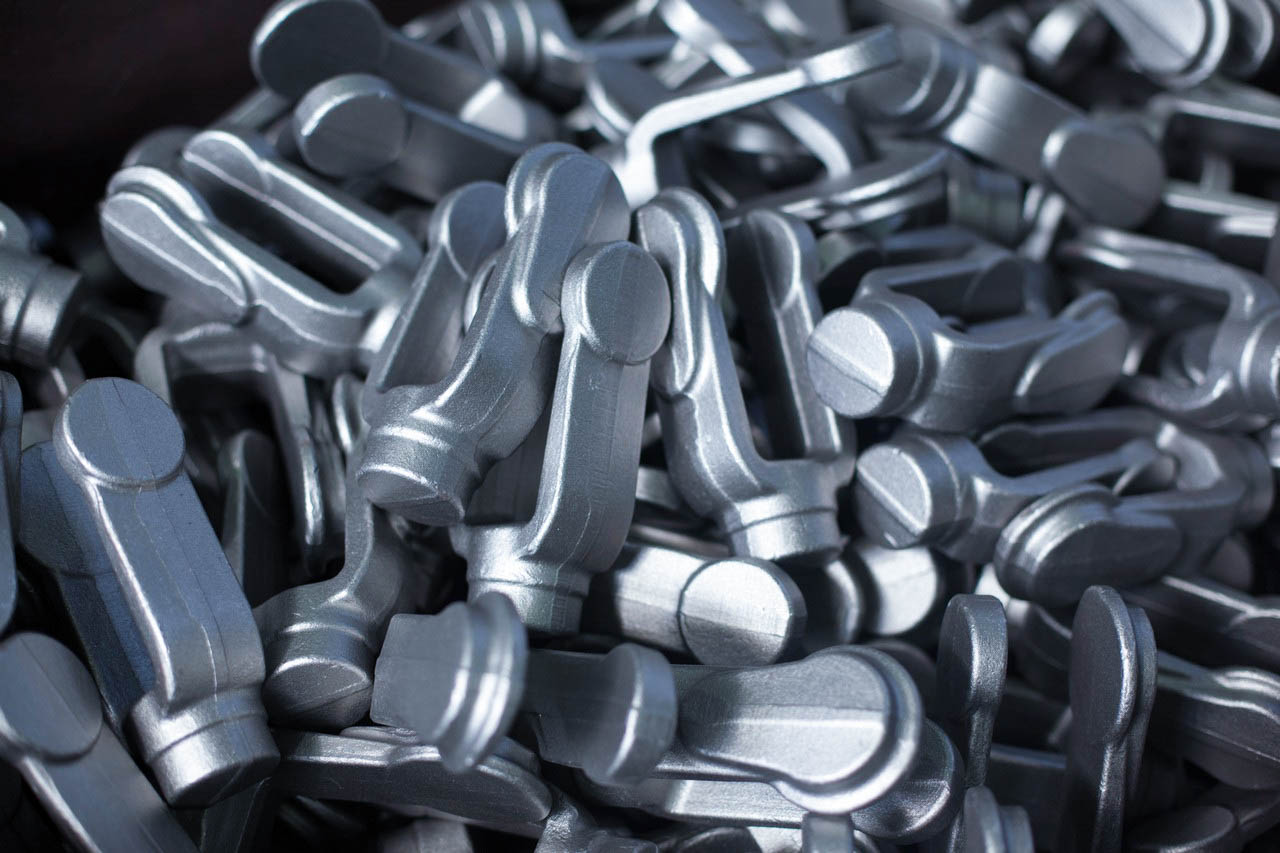 Recently, one of our clients from USA sent lots of samples to our drop forging company. These components was originally made by casting with steel. But the user found that the serving life of
these casting products are short. To add the strength and longer the working life, they would like to use our closed die forging process instead.
From above case, you can see we can supply redesign service to our customers for closed die forgings. Our professional technical team will help you to redesign the parts according to the usage
and our forging technology. Due to our specialty on forging, we can supply high quality forgings to customers. Thus they can sell or use well in their market, and we can win more orders for closed
die forgings.
When choosing a metalworking process for your parts, you should be always confused at this problem. When designers or users begin to evaluate the benefits and performance of forgings with castings, they should realize that forging can offer competitive price-wise while delivering top-quality components. Additionally, with the develop of forging technology, modern forging facilities are able to produce forgings for applications with more complex shapes.

Pls note forging can not 100% replace of steel castings at present. In some situations, casting is the best solution. If you insist on our forging technology, then you might have to change the design slightly so that your part can be shaped in our forging equipments. But if the design can not be changed, then you can not convert your casting part into forging. When working closely with your forging supplier, you should state your project in detail at the beginning of your project which outlines all your related issues. By the end of your discussions, your forging partner will be able to provide a solution that best solve the problems.
Price is the major factor that most American and Eourpean compaines source precision forgings in China. Especially for those precision forging distributors, they has a district control on the cost of finished precision forging parts. As a leading precision forging company in China, we would like to talk about how to source precision forgings in China. This article will guide our customers to source more prefessional precision forging manufacturers, and avoid any loss during the whole purchasing process.

In conclusion, cooperating with a good precision forging supplier is very important for your project. Any wrong decision will cause both time and money time. We, CFS Forge, are the specialized precision forging manufacturer for more than 30 years. Thanks to our high quality, competitive prices and good service, we always win good reputation from our customers. If you are now in the status of sourcing precision forgings from China, pls feel free to contact us.



After forging, the inner grain structure is refined. So precision forging process creates products with better strength than those manufactured by any other metalworking process. Forging takes advantage of the metal's natural grain flow, shaping the grain flow to conform to the contours of each part's unique geometry. This grain flow contouring is called flash, and it will be removed by trimming dies. So normally, precision forged parts will require at least two pairs of moulds. Precision Forging can provide net shape products, which reduces further machining job and thus, machining cost can be saved.


In order to achieve high surface hardness and surface roughness, improve fatigue strength, and meet working performance of drop forgings, Mechanical processing will be operated after carburizing treatment. The mechanical processing after carburizing treatment is generally as follows:

1) Machining
The surface carbon content after carburizing is high, and after heat treatment, the surface of drop forged blanks will exsit a large amount of residual austenite, easy to form grinding cracks, such as burns and crack, in the process of grinding. Besides, grinding crack can also produce if there is thick carbide, carbide network or carbide film. So in the process of Mechanical Processing, we should refer to the technical requirements of carburizing forgings, choose the correct process parameters according to the specific characteristics. This will help improve the quality of the drop forgings, and can guide the actual machining.