Drop Forged Hitch Ball for Trailer Application
A trailer hitch ball is bolted to your hitch's ball mount and provides the attachment point for your trailer's coupler. The ball allows the trailer to pivot to provide smooth turning while towing. Trailer hitch balls are sold in various shank lengths and diameters, ball diameters and weight capacities to meet your towing needs.
Hitch Ball used for trailer application is normally drop forged with steel. Such kind of steel forgings are normally made in
closed die forging
process. Hitch balls are made of several different materials and finishes, each with its own advantages and disadvantages.
Production Process in Closed Die Drop Forging
In this process, the hitch balls are all made from 1045 steel bars. The manufacturing process starts from forging dies making. After forging dies are ready, the steel bars will be cut to the proper size according to the dimensions of hitch balls. Most trailers list hitch ball size (diameter) and maximum towing capacity on the tongue, coupler, or frame. Any hitch ball used to tow the trailer should have the same diameter and a maximum capacity the same or greater than that listed.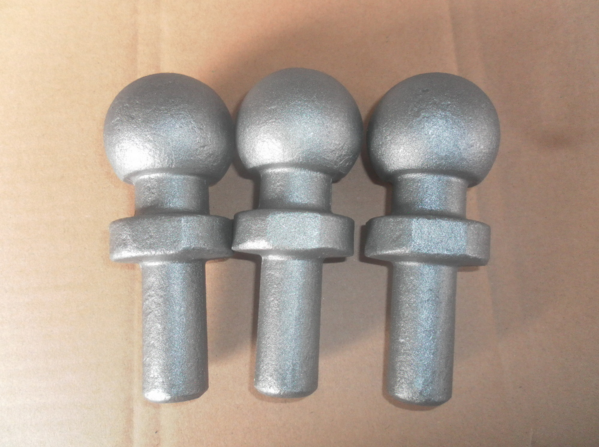 Secondly, the slugs will be loaded into the heating oven. Hot slugs are used to warm up the mold. If the mold is cold when the forging begins, it can be easily cracked. After the preparation is finished, the forging process will be very fast. After forging, the forging blanks are produced, but very hot, still need to wait a while for cooling under room temperature. Then they will be delivered to do shot blasting to remove oxide scales for smooth surface.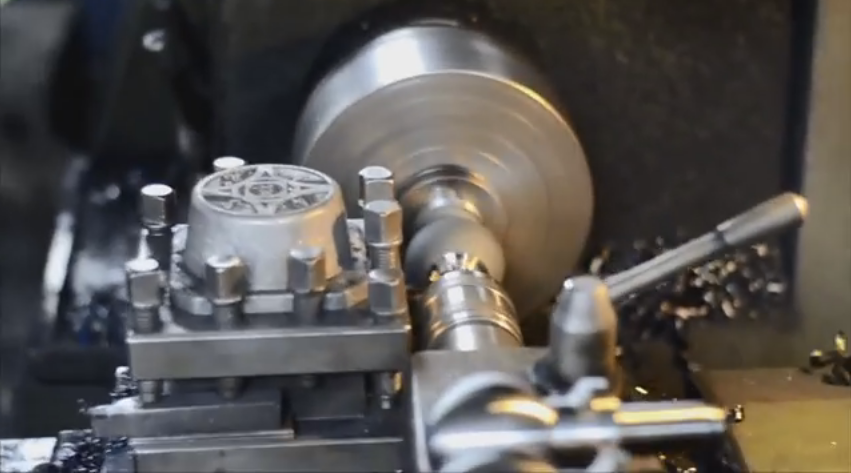 Next step is to do machining. Normally one worker will operate 2 machines to accelerate the machining process and save labour cost. After forging, the forged hitch ball will be loaded for final surface finishing, typically is chrome plating. Here the production process is completed. We just need to inspect and pack for delivery.
Top Supplier for Trailer Hitch Ball
CFS Forge can customize all kinds of different hitch balls for your trailer application in
drop forging
. Such hitch balls can be made in forged steel. Our company can provide the service from tooling design, parts manufacturing to testing & package. With advanced production process, the quality from our factory is always guaranteed. With in house tooling and machining, we can supply qualified products in competitve prices.
Besides the hitch ball, we can also provided other hitch components in
forged aluminum
with machining. Contact us for a RFQ first if you are interested to purchase the forged hitch ball from us. One of our team will go back to you in the first time.