Drop forging Surface Treatment
When we finish production, if there is no special requirements on surface treatment, we will just do shot blasting, and dip into anti-rust oil to protect against corrosion. But we could also provide customers with value-added other surface treatment services as designed in the drawings. There are many kinds of surface treatment ways, like anti-rusting, painting, powder coating, zinc plating, black oxidization, pickling & passivation, electro painting, etc.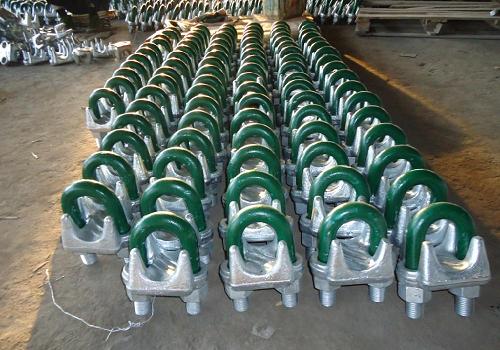 Painting
Painting is the most commonly used way for
drop forging
surface treatment. We could paint in different coulours (black, red, yellow, bule, etc). But it is better that sample or colour disk could be provided in case of colour difference, especially for some brand products, such as John deere.
Powder coating
Like painting, we could do powder coating on the surface of drop forgings with all kind of colour, and in order to obtain same coulor, colour disk or sample is also necessary for better match. Comparing with painting, we could see better surface with long lasting, and there is less harmless on the environments and workers.
Zinc painting
By contrast, zinc painting is not so commonly adopted. In fact, we could divided zinc into trivalent and hexavalent. Trivalent zinc is environmental, but the cost is high. And hexavalent will do harm. So almost all the overseas customers will choose trivalent zinc for their high sense on environment, although it will cost more.
Black oxidization
Black oxidization is also a kind of surface treatment ways. After black oxidization, the surface will be smooth and glossy. We will see an anti-rust layer, which is helpful to increase the lifetime of products. For any defects for black oxide treatment, products will have to be reblack oxided.
Pickling & passivation
Pickling & passivation is a surface treatment way for
stainless steel forgings
. It will remove the oxide skin produced during forging process. After pickling and passivation, the surface will be gloosy and shiny.