Forged Steel Automotive Parts
Forged steel automotive parts are widely applied in the manufacturing and assembly of modern cars in different brands and models, such as BMW, Mercedes, Audi, Cadillac, Ford, etc. As its name implies, forged steel automotive parts refer to the automotive components made from forged steel, which is actually a
steel forging
process.
Understanding Forged Steel and the Significance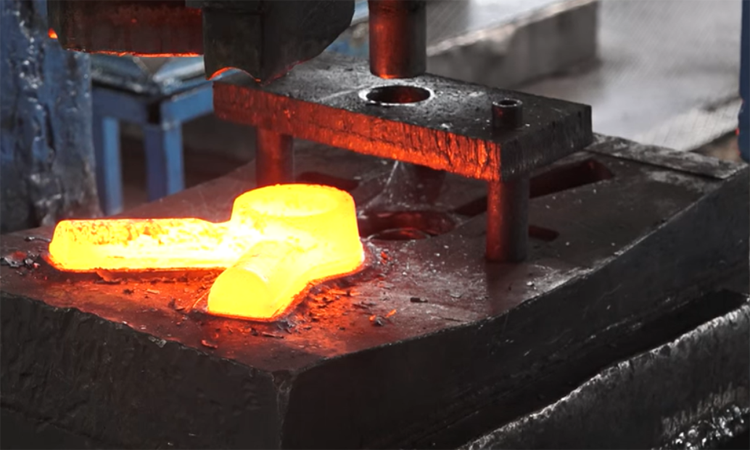 Forged steel is nothing but the forging process of giving steel billets to different shapes as per the drawings of the final products. There are several processes for forming a component by forging. The most commonly used metal for automotive components is steel. For all such products, steel billets are cut into the required lengths and weight, heated up in an intermediate frequency furnace, then forged into the desired shape with the workforce of dies on a forging press. The part is then forwarded to another press machine to remove the trimmings under trimming dies, finally, sent on to the machining line for finishing into the final product.
Forged steel can creat automotive parts stronger than equivalent types that are cast or machined. Steel forging is commonly used in automotive applications due to its strength, availability, and high quality. Forging in steel offers unsurpassed resilience for manufacturing automotive parts that simply do not fail. There are several benefits of automotive parts in forged steel:
By drop forging process, it can creat forged steel automotive parts with close tolerances, and less or no machining is required, which can help to save cost.
Compared with casting or machining, automotive parts in forged steel are free from defects such as gas voids, pockets, or cooling defects which can lead to load failure.
Under the high pressure of forging dies, the internal crystal structure is improved, which will grearly improve the strength of automotive parts, thus to make the serving life longer.
Normally, a pair of forging dies can forge out 20,000pcs~30,000pcs automotive parts, this capacity can support large volume order. What's more, the dies cost is charged only once in CFS Forge, will not be charged again for furture orders.
Typical Forged Steel Automotive Parts
Forged Steel Steering Knuckle
CFS Company for Forged Steel Automotive Parts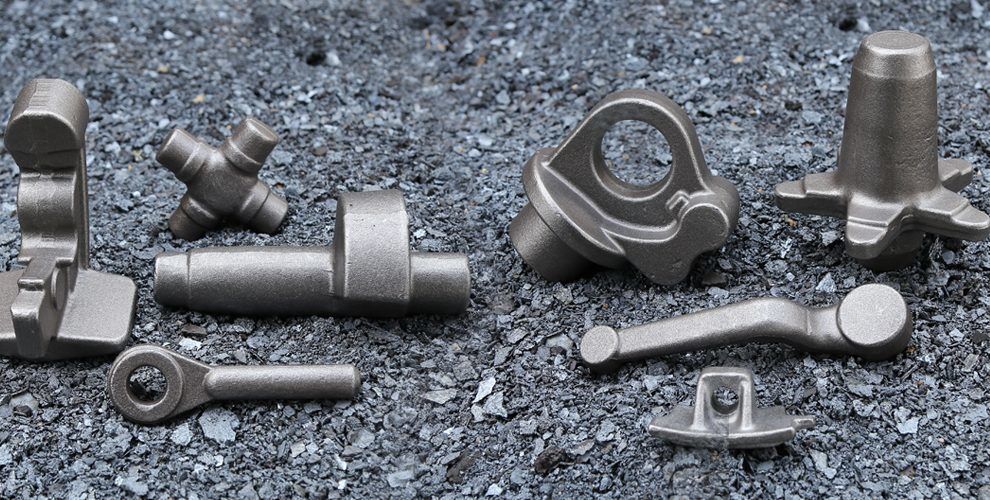 CFS is a TS16949 certified
drop forging company
mainly supplying different types of forged steel automotive parts in China. Available forged steel alloys for automotive parts in our factory can be: 1020 steel, 1035 steel, 1045 steel, 4140 steel, etc.
Since our beginnings in 1998, we have been innovative leaders in the forging industry due to our ability to provide businesses with quality automotive forgings with an outstanding turnaround time. Our highly skilled staff uses a multitude of advanced technological resources and machinery to create the perfect
automotive forgings
while thoroughly communicating with you to ensure your specifications are met. Advantages of buying forged steel automotive parts from CFS are:
Currently, we have forging equipments in 200t, 300t, 600t, 1,000t, 1,250t, 1,600t and 2,500t, which can produce automotive forging parts for our customers in various structures and weights.
Besides drop forging, we can also provide secondary operations including heat treatment, post machining, ect to deliver finished components for our customers.
Equiped with multiple production lines with district quality control procedure, both the lead time and quality can be well guarantee in our company.
Due to the low cost in raw material and labour in China, both the tooling cost and unit price are affordable. There is a great price advantage by buying forged steel automotive parts from CFS Forge.
Located in the harbor city, our customers can enjoy convenient transportation in low cost, which can help to save much cost compared to ordering forgings from other suppliers.
PPAP files are available.
To learn more about our capabilities or for a quote, pls do not hesitate to
contact us
!