Forged Steel Ball Joint Housing
Due to the multi brands of cars and other vehicles, there are a variety types of ball joint housings that can meet different ball joint connecting. Generally, according to its application, ball joint housing is designed and produced by forging with steel.



Forging of Ball Joint Housing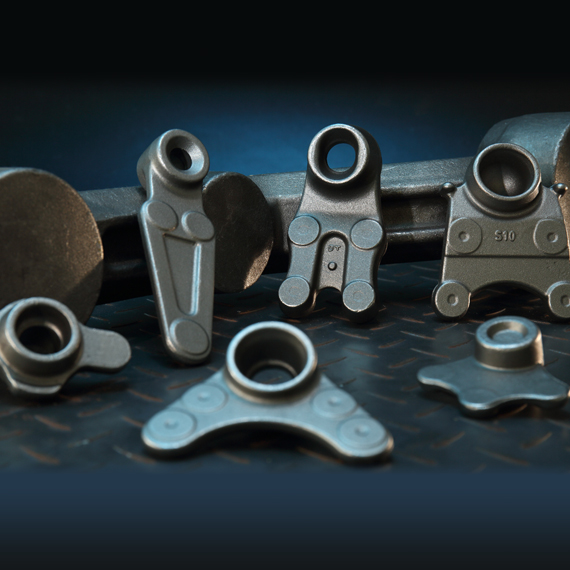 Forging of ball joint housing is a hot die forging process, which begins with a heated billet which gets "squeezed" in dedicated dies where its grain structure is broken down and homogenized into finer grains for increased yield strength and ductility. Because the steel is hot, it gets easily deformed and allows
drop forging manufacturers
to create more elaborate shapes than with cold forging. The fact that the ball joint housing is plastically deformed above its recrystallization temperature, allows it to retain its deformed shape as it cools.
Advantages of Forged Steel Ball Joint Housing

Better Mechanical Properties: Ball joint housing made from forged steel have better strength, ductility and fatigue and impact resistance because this process refines and directs the grain flow according to the shape of the piece.

Significant Savings: Forging can reduce the weight required to manufacture ball joint housing, therefore, there is a real and significant cost savings. Also, closed die drop forging can keep ball joint housing with tight tolerance, less machining hours and less material to be used to finish final dimensions.

Wide Range of Shapes: Forging is an OEM manufacturing process with tooling developped. So, forged steel ball joint housings can be made in different shapes and sizes.

As an OEM automotive forging company in China, CFS forge can produce different types of
forged steel automotive parts
including forged steel ball joint housing. If you are looking for a good supplier with competitive price, pls feel free to contact us!