Forged Steel C Clamps in China
The popular forged steel C Clamp is the standard go-to clamp for many occasions. Its simplicity and availability are unmatched. Every clamp collection starts with a few sizes of forged steel C-Clamps. Due to the popularity of the C-Clamp, various designs are available for different occasions.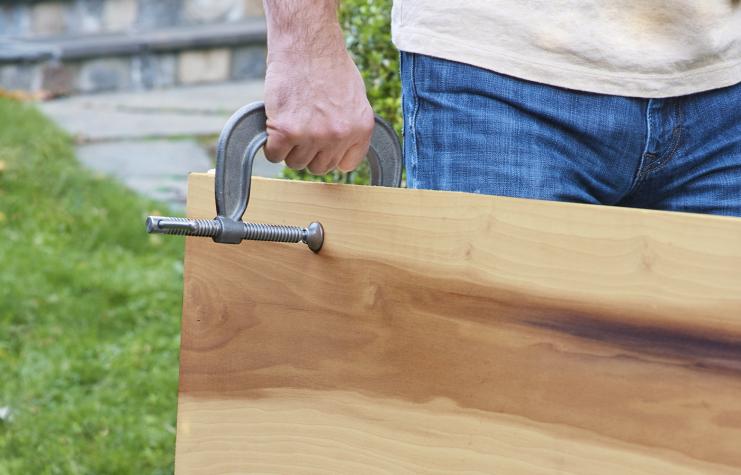 Some examples are:
1. Make Rustic Bookends: C-clamps can be placed on a bookshelf to keep books standing upright and looking orderly.
2. Let it Pinch-Hit as a Pipe Wrench: Tighten a C-clamp around a stubborn pipe's connector. Grab the clamp like a handle and twist it to loosen the pipe.
3. Ferry Project Materials: Fasten clamps to oversize sheet goods that are awkward to carry. The clamps create handles, allowing you to get a better grip and more leverage.
4. Create a Storage Unit: Arrange several inexpensive wood crates into a shelving unit, then give them a coat of paint or stain. Hold them snugly in place with clamps to build a custom furniture piece—no power tools needed.
5. Secure a Garage Door: Attach a C-clamp 3 inches or larger to each garage-door track before heading out on vacation, to prevent the door from opening; many would-be burglars can pick a standard garage-door lock.
More applications of forged steel c clamp like Help Clear Drains, Critter-Proof Your Garbage Cans, Rig a Clothesline, ect. So, we can see that there does have a wide applications of forged steel c clamps.
Forged Steel C Clamps in China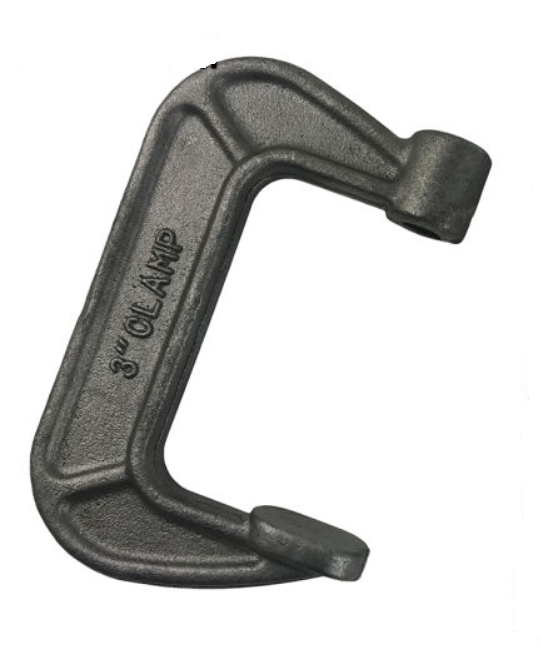 Forging of C Clamps
can be strong and durable enough, they are always produced in forged steel. Buying forged steel C Clamps in China can help our customers to achieve competitive prices in the market, which is really a wise choice.
Forging steel C Clamp is a metal shaping technique that pressing the heated billets into required shapes under the workforce of forging dies. For forged steel C Clamps, to make the billets deformed more effectively, hot forging requires the steel to be heated above its recrystallization temperature. This can mean heating steels up to 2,300 degrees Fahrenheit. The main benefit of hot forging is the decrease in energy required to form the metal properly. This is because excessive heat decreases yield strength and improves ductility. Forged steel c clamps also benefit from the elimination of chemical inconsistencies.
The
drop forging
process creates c clamps that are stronger than those manufactured by any other metalworking process. Drop forging takes advantage of the metal's natural grain flow, shaping the grain flow to conform to the contours of each c clamp's unique geometry. This grain flow contouring is lost when cutting through the grain by machining it and is also lost when casting parts. Forged steel c clamps can be nearly any shape, which reduces the need for extra machining.
CFS Forge is the premier forged steel c clamps provider. Operating out of six production lines in china, one of our greatest strengths is in the diversity of solutions we offer. The types of forged steel c clamps we produce can be in different sizes, ranging from 0.5kg up to 10kgs. Located in Ningbo, China, we have cooperated shipping company to deliver goods to our customers. Together with value added services, allowing us to stay competitive and directly supply finished product to our customers.
Looking forged steel C-Clamps in China? Pls contact us!