Chinese Aluminum Forging Supplier
Aluminum Forging Introduction
Like its name,
aluminum forging
refers to the forging process of aluminum alloys. Combining the advantages of aluminum alloys (light weight) and forging (good strength), many companies design their products with aluminum forging manufacturing process.
Generally, there are two kinds of forging methods of aluminum alloys, namely aluminum hot forging and aluminum cold forging. The difference between aluminum hot forging and aluminum cold forging is the deformation temperature. All the aluminum forging parts made in CFS Forge is closed die hot or cold forged. Closed-die forging is able to shape aluminum material into a wide array of shapes, designed within fairly precise tolerances. This process is a useful way to form small precise aluminum parts. When it comes to large production runs, closed-die forging typically remains more cost-effective than casting method. Moreover, closed-die forging offers a better surface finish and is more environmentally-friendly.
Aluminum Hot Forging
: Aluminum forging parts are made under hot forging condition. In this process, before forging, aluminum billets need to be heated by heating furnace, then place the billets under lower die, put pressure on billets for desired shapes, then trimming and shot blasting to achieve net shape forgings.
Aluminum Cold Forging
: Aluminum forging parts are made under cold forging condition. In this process, aluminum billets are forged in room temperature and heating process is saved. Just press pressure on billets directly. But aluminum cold forging can only make simple and regular aluminum products. For complex and irregular products, aluminum hot forging is preferred.
Chinese Aluminum Forging Supplier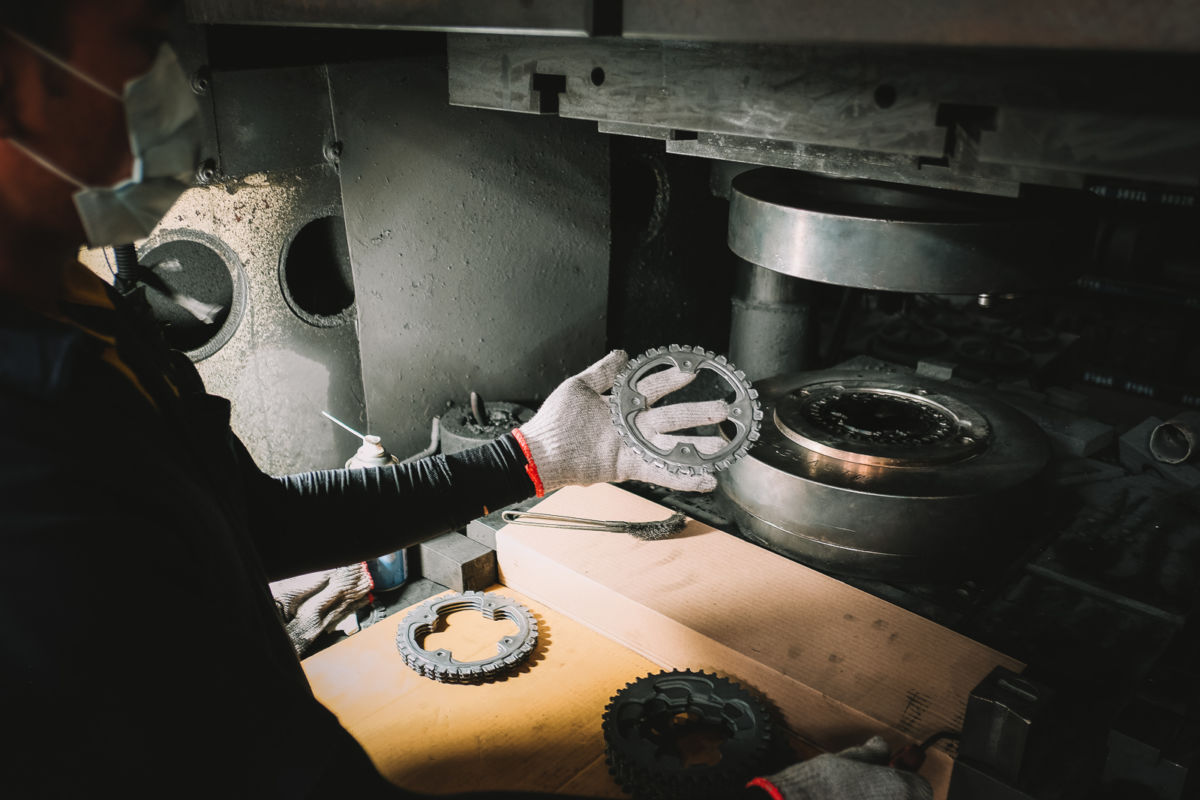 Compared with aluminum forging companies from developped countries, the manufacturing cost of
aluminum forging parts
in China is much lower. To save cost, many overseas companies choose to import goods from Chinese aluminum forging suppliers. As one of the largest aluminum forging companies and exporters in China, CFS has the capabilities of forging, machining, surface polishing or anodization of aluminum alloys, which will enable us to supply finished aluminum forging parts to our customers from USA, UK, Canada, South Africa, etc. According to our rich experience in aluminum forging field, here are some attentions to pay to when choosing the right Chinese aluminum forging supplier.
Experience in Your Market
When selecting the right company to work together, understand if they have experience in your market. A good supplier that truly understands your designs, applications, terminology, and pain points can anticipate needs and potential problems. This is especially important in defense, automotive, aerospace or other high compliance markets. Pls note that most aluminum forging manufacturers will publish their key markets on their websites, making it easy to determine when considering a supplier.
Product Quality, Service, and Price
When selecting the right aluminum forging supplier, careful consideration should be given to quality, service, and price. Take an internal audit on what really is important to you, noting that most companies may be acceptable in all areas but can probably only truly excel in one. If the lowest price possible is most important, for example, the supplier will likely not be world class in quality and service. Keep in mind: you will always get what you pay for, no companies will do business at a loss!
Certifications and Testing
Does your potential supplier has ISO certificate or any other certicate. Granted, a supplier could go through the process to obtain the required certifications but more than likely, time does not allow for that. Most aluminum forging suppliers will list their certifications on their website, and companies are searchable by certification.
Do you require non-destructive testing (NDT), mechanical testing, or chemical testing? While all aluminum forging suppliers can outsource any needed testing, some have all those capabilities in-house which can potentially save time and money. If your application does not require any testing, an aluminum forging supplier specializing in high compliance work with in-house capabilities may not be the right fit either.
Machining & Other Valve Added Services
Buyers increasingly
select aluminum forging suppliers
who can supply finished components including machining and surface treatment. In most cases, forging can not meet the dimensional accuracy and surface finished required in the drawings. So, extra machining is required. Like CFS Forge, machining in house can help to save both cost and lead time for our customers.
Tour Their Facility
What better way to determine if someone is the right supplier is to arrange a plant tour? Most manufacturers are more than happy to have you as a guest in an effort to gain your business. If, by the end of the tour, you have doubts about operations, capability or culture, they are probably not the right supplier for you.