Drop Forged D Ring, Weld on D-Ring
This particular drop forged D-ring is designed to be welded onto a metal frame to add a solid anchoring point for cargo straps, ropes, cables or chains. It features forged steel construction and a capacity of 46,760 lbs., making it strong enough for many commercial and industrial applications. The heavy-duty D-ring and bracket feature a raw finish to be readily welded on, and the ring offers a large opening to accept clevis hooks. Ideally, a D-ring swings freely after it has been secured. D-rings may vary in composition, geometry, weight, finish and load (rated) capacity.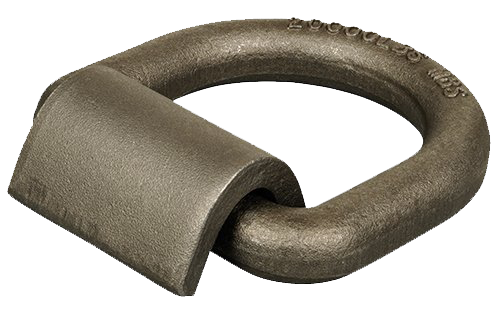 Features of Welded on D-ring by Drop Forging
Material: Forged steel
Both the D-ring and wrap are drop forged, and each type of forging dies is required for production.
Closed die forging will provide a great strength for application, which casting is not feasible for its limitation.
Once sample is approved, the lead time will be short, as quick as 4 weeks.
It is custom parts, we mainly produce such customized components from our customers' drawing or sample. So no matter what kind of D-ring you require, we can always finish as desired.
Surface finish: Mostly is self colored, ready to be welded on trailer or truck body quickly
Tips on Installation & Welding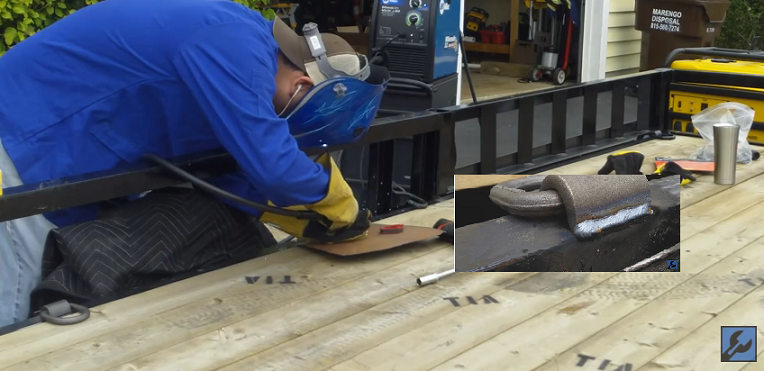 Welding procedures should be in accordance with those published by the American Welding Society or other technical group. All welding personnel should be properly trained and certified.
The area being welded must be cleaned to the bare metal, and free of any paint, scale, dirt, or other foreign substances.
Material being welded is AISI 1030 to 1035.
Place clip in welding position and securely clamp the clip to the mating surface.
Low hydrogen welding rod (5/32") or low carbon wire (.045") should be used.
A welding procedure which alternates from side to side and minimizes wear buildup is recommended to avoid distortions.
Surrounding area and welded area should be normalized to 600ºF, and allowed to slowly cool.
Inspect weld to ensure that it is free of cracks and slag inclusions.
Ideal Drop Forging Company for Welded on D-ring
CFS Forge is a top closed die drop forging company in China, we can customize all kinds of welded on D-rings with the drawing specification. Besides weld on D-ring, we can also provide bolt on D-ring as well as other forged parts (such as
hitch ball
) for trailer application with our advanced forging process. We aim to provide our customers high quality products with reasonable price. Our high quality is guaranteed by using good quality raw material, advanced forging process and district quality control. All these will help us to deliver qualified products to our customers. So if you are looking for welded on D-ring, or other forged products, pls
contact us
, we will try our best to offer you our good price first.