How to Choose the Best Drop Forging Company?
On the internet, you will find many numbers of companies that can provide drop forging service. For your RFQs, you may contact several potential drop forging suppliers for comparision. Besides comparing prices from these different drop forging companies, it is also a process for you to understand and choose a best drop forging company.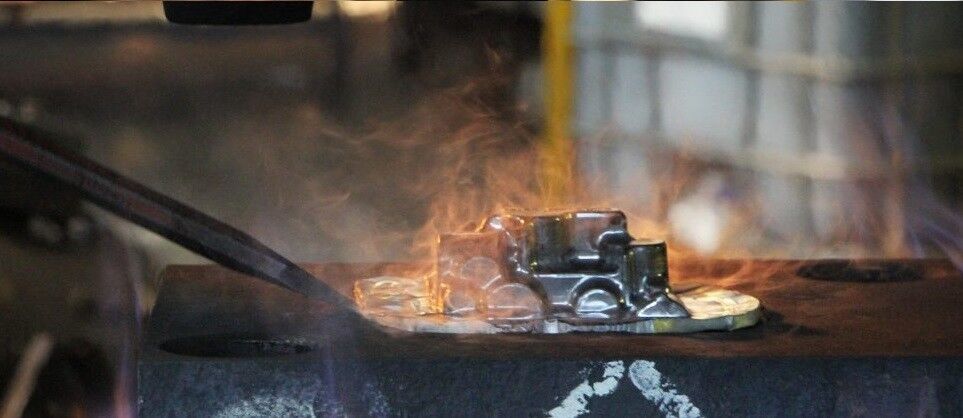 Drop Forging
is a manufacturing process that squeezes heated round bars between upper and lower dies until filling the cavity of dies completely. Parts produced by this method are of precise sizes, little or no machining allowance and complex structure with high productivity. Drop forging process has high production efficiency and low labor intensity, which will be able to make complex components with higher strength than casting process. This production method is suitable for mass production. However, the cost of forging dies is relatively high, not suitable for single piece or small batch production.
Like casting, drop forging is a custom process, so it is very important for our customer to confirm the design before ordering, as the dies may not to be modified in some cases. Of course, if it is difficult for you to confirm the design at the beginning, you can forward the detailed application information to the manufacturer and ask the suggestions from the drop forging company, that will help to finalize your design. Besides design, you can also ask the suggestions on the forged alloy from that company, just tell clearly the properties that required, especially hardness.
In making comparison between different companies, pay attention to 3 factors:
First: How long has the company been in the drop forging industry? Of course, the longer the better! Don't ask him only, but ask around to get the truth.
Second: Check the track records of the
drop forging company
, and check his products reputation and ask in how these products act in the field. You can find good internet sources for such information, and also you can speak with other people who have already cooperated with this company.
Third: Check for the drop forging company with the latest drop forging technology. As the drop forging technology trend is increasing quickly, you will find a drop forging company with higher efficiency or with more capabilities, just compare and decide a most suitable one.
Of course, We have advanced drop forging technology and professional engineers. We can guarantee that you can get quality drop forging products, attentive service and timely delivery experience from our company. Any questions can be sent to us by email for further communication.