Drop Forging PO Procedure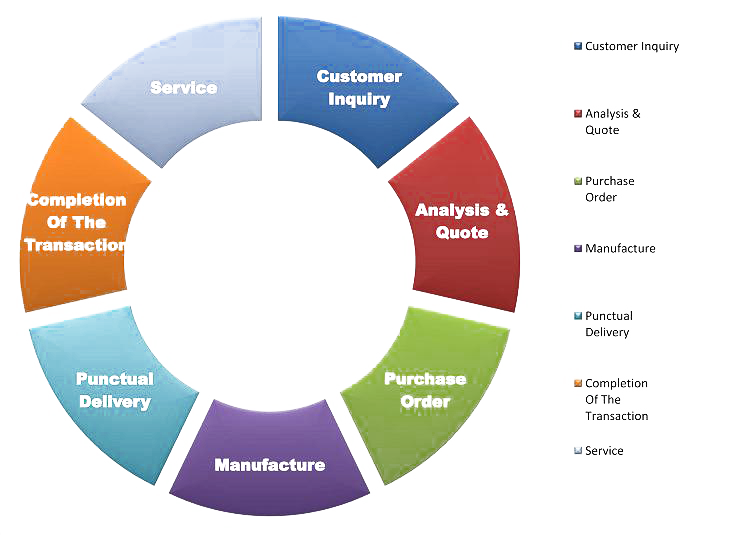 Nowadays,most foreign companies prefer to
purchase drop forgings in China
. To keep up with this environment, all our products are exported to overseas market, and we mainly contact with our customer by internet. Normally, our customers will find us by google or other search engine and then email us their demands. To communicate with our customers better and make us more normalized, we set a strict PO procedure for reference:
*Quoting: We could only quote components from our customers' sample or drawing. So once receive the drawing, we will first check if the information is completed, like material specification, weight, surface treatment, machining, etc. Only make all these information clear, can we offer a correct and reasonable price for our customers.
*Price confirmation: After quoting, we will get a feedback from our customer if our price is within their budget. If not, target price should be offered to see whether it is ok for cooperation.
*After agreement on pricing, we will also advise our shortest lead time. If there is no doubt about the price and lead time, order will be placed soon. And deposit (include tooling cost and 30% production cost) should be transferred to our bank account.
*Once receiving prepayment from our customer, we will send an email with full product information to our engineer, so that all the information is correct. Once confirmed, we will start
dies making
right away, it may take about 15 days to finish this prices, then forge 2-3 samples according to the pattern. After forging, do heat treatment and surface cleaning to get finished drop forgings. Besides, machining is also available, we have our own workshop.
*The next step is to send samples to our customer for inspection, if samples are acceptable, then go ahead for mass production. Usually 30 working days is enough unless very large quantity. When all products are ready, we will contact our customer to confirm shipment information and shipment term (either by air or by sea is ok). After shipment, balance payment will be required and invoice for balance payment will be send together with custom clearance documents. After getting payment, we will ask our forwarder to arrange telex release. Then our customer could take drop forgings with telex released document after they get to destination port.
*Even our customer has received their
drop forgings
, we will also follow the working performance. And will keep good contact with our customer for further cooperation!