Lunette Ring
What is Lunette Ring?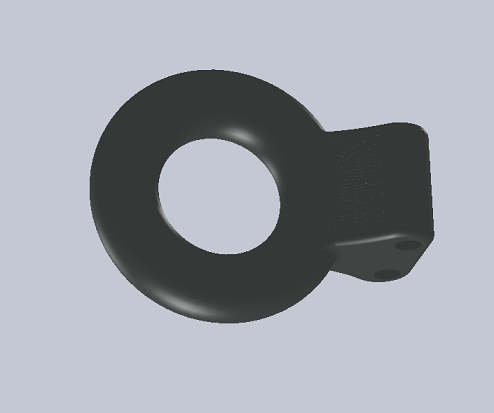 Lunette ring is a metal component that is installed on the front of a trailer, then towed by a vehicle using a standard pintle hook. Normally the inside diameter is 3 inch, it can be mounted to a trailer tongue using a bolt-on installation. There are different kinds of lunette rings, which are designed according to the weight of trailer.
Characteristics of lunette ring
Made of Forged Steel
Available in 2.5 & 3-inch Inner Diameter
Attached 13-inch Flat Drawbar, Which Bolts Quickly & Easily to Trailer Tongue
Include Nut, Cotter Pin, & Washer - Use of Single Stud Eliminates Need for Swivel Pintle
Attached 6-inch Square Base - Allows Flush Mounting to Hitch Plate
Adjustable Lunette ring with Channel - Multiple Heights Let You Level Trailer
Adjustable Lunette ring Only
Adjustable Channel Only
Lunettle ring Made in CFS Forge
Established in 2001 as a manufacturer of
forged steel lunettle ring
, CFS company has grown to become a leading manufacturer of
closed die forged
components for trailer industry. Today, CFS vertically-integrated manufacturing capabilities include Mold making, Forging, CNC Machining, Welding, Surface Coating, Heat treatment, etc. Our key competitive strengths are Pricing, Service & Product Development. CFS Forge could make forged steel lunette ring according to your size. All these forged lunettle rings are produced from high quality alloy steel to reach maximun strength and durability. Of course, we are also able to make other forged trailer parts for you, such as D-ring, hitch ball, clevis grab hook, etc.