Forged Elbow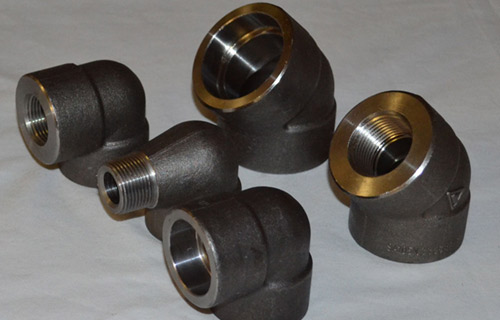 Elbow is one of the commom pipe fittings applied in oil&gas industry. An elbow provides a change in material-flow direction. This adds pressure losses to the system due to impact, friction and re-acceleration.As product enters the inlet of the elbow, it typically continues moving straight ahead to the first (or primary) impact zone. The product is then deflected at an angle toward the outlet of the elbow. The deflection angle is determined by the elbow design, the product's characteristics, the conveying velocity, and specific load (also called the product-to-gas ratio). In many designs, the product will hit one or more secondary impact zones before exiting the elbow.
Impact forces can cause severe degradation of fragile or breakage-sensitive products, generating a large amount of fines or dust and creating quality issues. Heat-sensitive products, such as plastic pellets, can overheat on the contact surface this can result in unwanted tails or streamers on the pellet or film build-up on the surface of the elbow, which can eventually lead to product contamination. Abrasive products can cause wear, leading to work-out elbows and system leaks and causing maintenance and safety issues
Elbows can be divided into different degrees,45 degree and 90 degree.There are also different kinds of elbows sold in the market, like tube elbow, pipe elbow, reducing elbow, forged elbow, welded elbow, threded elbow, ect. Today we would like to talk about elbows made by
drop forging
. Forged 90° elbows are manufactured as SR (Short Radius) elbows and LR (Long Radius) elbows.
Forged SR (Short Radius) Elbows
These forged elbows have a Center-to-Face dimension of 1.0 X diameter. They are typically used in tight areas where clearance is the main issue.
Forged LR (Long Radius) Elbows
These forged elbows have a Center-to-Face dimension of 1.5 X diameter. They are the most common type of forged elbow and used when space is available and flow is more critical.
Anyway, Fly Forge is the leading manufacturer and supplier of high quality forged elbow in all kinds of specifications. All these forged steel elbows made in our company will be easy to install with good tensile strength. Besides, we could produce other forged pipe fittings (
hammer union nut
, tee, coupler) as well according to your drawings or sample. Just pls contact us while you have any purchasing plan at present!