Drop Forged Eye Bolts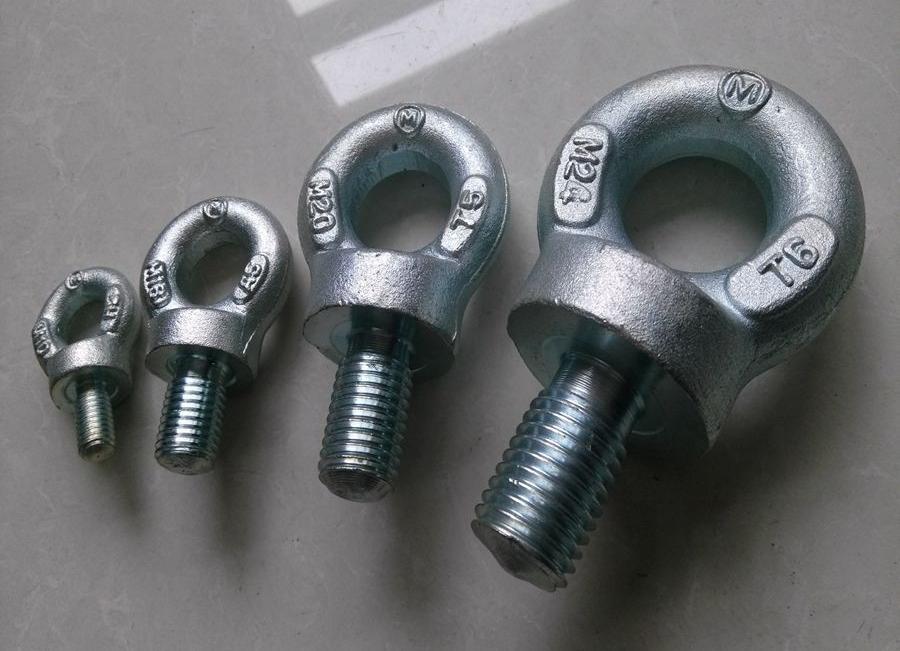 Eye Bolt, which is a bolt with a loop at one end, is also one of the pipe fittings we made in
drop forging process
. Such eye bolts are designed to attach a securing eye to a structure and then tie to ropers or cables. We can divide eye bolts into regular nut eye bolts, rod ends, safety swivel hoist rings, pad eyes and eye nuts, machinery eye bolts, metric eye bolts, turned eye bolts and wire eye bolts, stainless steel shoulder nut eye bolts, shoulder nut eye bolts, open eye bolts, and closed eye bolts.
Ningbo Fly Drop Forge Co.,ltd is the top manufacturer of drop forged eye bolts in China. We can provide you eye bolts in high performance and meet your specific requirements. With advance drop forging process, we could quickly deliver eye bolts to you. And we can provide quantities for short runs up to full production runs. Our staff is available to work with you to assist in the design of the most effective eye bolts for your application.
Capability:
Diamaters: 1/4" through 1-1/4,no limitation.
Material:
forged steel
(alloy steel, stainless steel, carbon steel, ect.)
Machining: thread machining is available.
Finish:colour painting (normally is black), galvanized, ect
If you have any inquiry for drop forged eye bolts, just pls do not hesitate to contact us. We could provide you more than eye bolts, other related rigging hardware (
eye nuts
,
shackles
,
wire rope clips
, ect) are also available in our company.