What Makes CFS A Good Forging Company?
Over the years, the forging technique in CFS Company has been always updated. Our steel forging, aluminum forging and copper forging services gave rise to various applications in construction, agriculture, automotive,
military
, and so much more. As a leading
forging company
in China, it's our duty to ensure the products we produce are of the highest quality at a price our customers can afford. Our customers cover many different industries and we have the experience and track record to provide the level of detail each industry requires.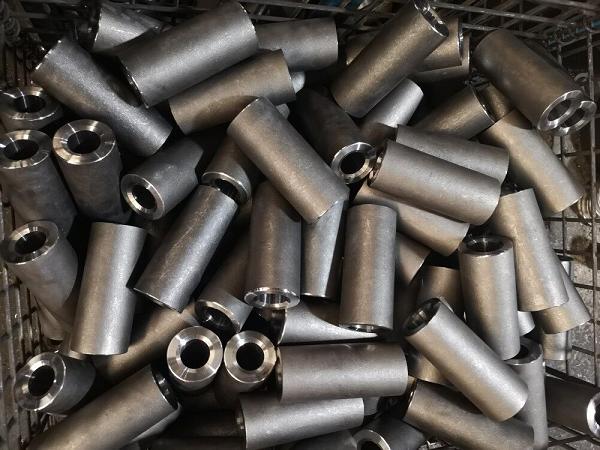 There is a stigma that forging parts produced in China are low-quality and made from sub-par materials. While some dubious, fly-by-night companies may cut corners, here at CFS Forge, we do not. We use only high-quality materials to produce all the forgings for our customers. In fact, all the forgings produced in our facilities are 100% quality guaranteed. As long as the design is suitable for forging process, we have the confidence to ensure high quality products by working closely with our customers.
Due to the
forging advantages
, in recent years, more and more foreigner companies move their orders to CFS Forge, mainly because:
Easy communication
CFS Forge is a China-based
drop forging company
with a high-quality, low-cost manufacturing facility in China staffed with highly-educated and skilled personnel. One of the advantages we have over "China-direct" forgers is that you don't have the hurdle of a language barrier. You'll work with an English-speaking project manager who will provide engineering support, customer service, and handle your forging project in China from start to finish.
We are on your schedule
There's no need to worry about the time difference to an offshore company, we provide services in 24 × 7 hours. Whether you need a quick email response or a phone call discussion, we are here during normal business hours, ready to help you and keep your forging project on schedule.
We have years of experience
We've been in the forging business since 1998, and we're not going anywhere. We understand the challenges involved in trying to work directly with a forger in China, and our hybrid business model solves those issues. At CFS, our China forging making team and staff uphold a high standard of work, and that combined with the experience of our project managers, engineering support and customer service, assure that your parts are manufactured with high quality and in a timely manner.
We save you money
We're right here in Ningbo, China and we're accountable. You don't have to worry about our forging price is not affordable. With a wholly-owned-and-operated plant in China, where we benefit from lower manufacturing costs while at the same time controlling the quality of our forgings. That's why we stand by our forgings with quality guarantee.
We support full solution
From time to time, we talk to customers who only want to do business with forging companies the U.S., and we can respect that. However, those customers will typically pay higher prices than we charge. We're able to provide lower pricing for forging parts because of our lower cost structure in China. We do also provide a solution for those who want their forgings to be further heat treated, machined or painted.
Looking for a good forging company for your project? Pls contact us right now!