Hammer Union Nuts
What are Hammer Unions?
Hammer unions are commonly used in oilfield industry to seal two pieces of pipe or hose together and connected by threads or welds. They are high-pressure threaded or welded connections with two halves, a threaded female half and a wing male half with swivel nut that fit together and seal upon turning and then hammering the nut half together with the threaded half. To fit different sizes of pipe or hose, corresponding types of hammer unions are designed. In most cases, they come in sizes from 1" up to 10" and in pressures from 1,000 psi up to 15,000 psi. We distinguish pressure ratings with diffierent colours. Below is the chart for complete pressure rating and color codes for each high presure hammer union availible.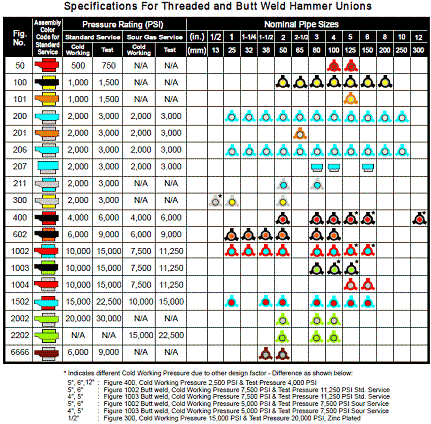 Hammer Union Nuts Made in Fly Forge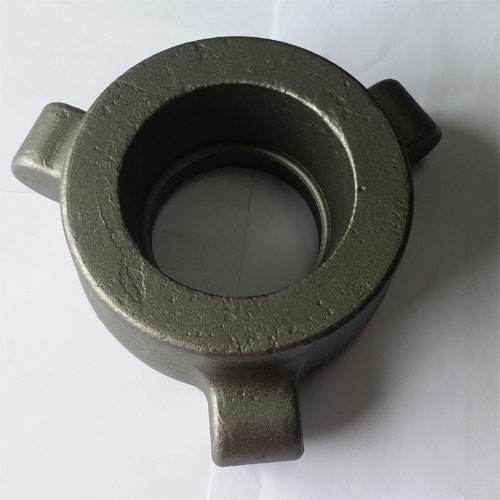 To meet large purchasing demands of hammer unions, Fly Forge acts as the manufacturer of hammer union nuts with our advanced drop forging process. All these hammer union nuts are made of forged steel material, such as A-105, 4130, ect. Our in-house heat treatment will help to improve the mechanical properties to longer its serving lifes. We produce forged hammer union nuts that withstand high pressures under severe conditions and are API certified. Except hammer unions, we could also customize other forged oilfield pipe fittings in China, such as
elbow
, tee, across, coupler, ect.
Quality Control
Fly's hammer union nuts are produced using modern drop forging manufacturing techniques to attain first class workmanship and dimensional control. All these nuts will follow our quality control system. Besides, we will also design a fixture to test and ensure correct assembling. 100% testing could be done as requested.