Tolerances for Drop Forging
We all know that
drop forging is better than casting
, so for some important metal parts, they will be designed in drop forging process, not casting. When designing drawing of a drop forged part, engineer will consider the limitations of each dimension and other characteristics, that is because no one can produce right dimension without any deviations. So from the drawing, we can see the tolerances of some main dimensions and unspecified tolerance for other dimensions. Normally, the unspecified tolerance can be controlled by
drop forging
. But for those main dimensions with specific tolerances, we may have to meet by precision machining, some may even require cnc machining, whose cost is quite high. So to save cost, it is necessary to offer the largest tolerances to aviod nc lathe machining or cnc machining. Finishing parts by drop forging only is the best status.
There are also practical limitations in dimensions. The precision degree in manufacturing process of drop forgings is dictated by the actual characters of drop forging equipments and unavodiable accidents in forging operations. Normally the tolerances of drop forgings we could control is within ±0.5mm, but for special shapes,like D-ring, we could only meet ±0.8mm. When quoting, the tolerance we could meet will be given to our customer and make sure this tolerance will have no effect on assembling. Pls note producer and purchaser must reach an agreement on any changes on toletance before production. Otherwise, such change will bring inevitable loss.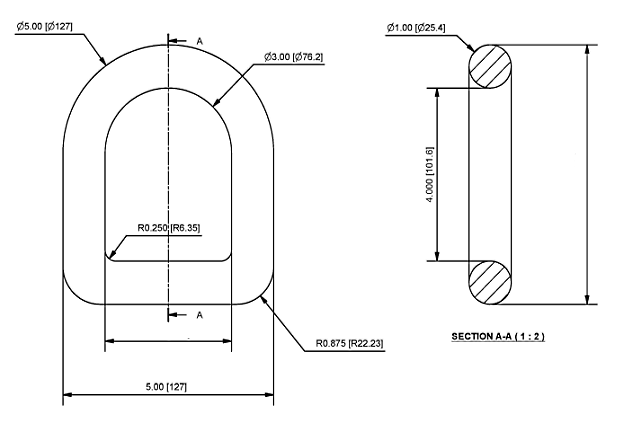 Of course, ther are also special solutions to provide closer tolerances on some main dimensions by
drop forging process
with added operations. Starting from mold,we could make better design to control the tolerance and try to meet the required tolerance just by forging process. For closer tolerance,
machining
could be done, these include, cold and warm coining to achieve closer thickness tolerances, using special pressure padded trimmers for improving straightness, cold sizing of holes for improved tolerances on hot pierced holes, and warm forging as a manufacturing process. Be sure to contact technical personnel at your forging source for help in determining such special capabilities.