Stainless Steel Drop Forgings
CFS Drop Forge is the expert in
closed die drop forging
, stainless steel is one of the main
steel forging
materials we can forge to meet special specifications. Our forging facilities can support stainless steel forgings from 0.05kg-30kg. Typical stainless steel forgings are: Ground anchors, fork heads, pipe fittings, etc.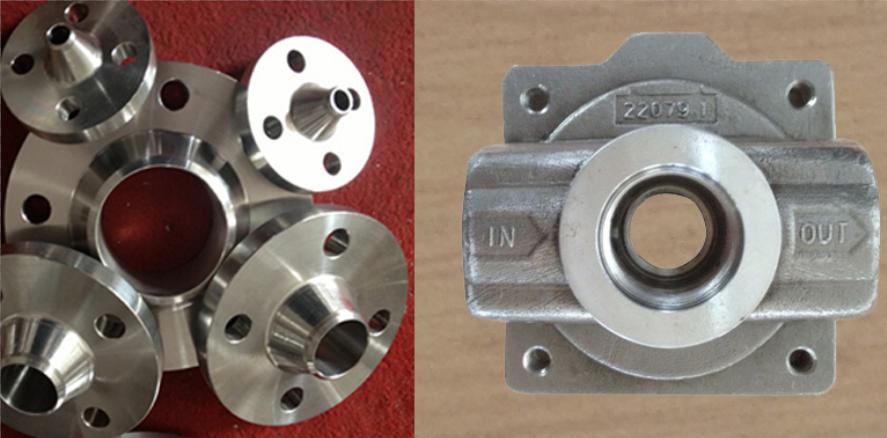 Stainless Steel Forging Advantages
Why forge stainless steel? Stainless steel is an overall quality choice of material without forging, known for its corrosion and heat resistance characteristics in addition to its strength. By forging stainless steel, virtually any grade of stainless steel, the process enhances and amplifies the existing qualities of stainless steel. For example, the forging process improves the corrosion resistance of stainless steel, enabling the grade to outlast and withstand harsher, more aggressive and extreme environments. Another advantage of stainless steel forgings is that the process creates a unique and continuous grain flow that follows the stainless steel part unlike other processes such as
stainless steel casting
or machining, thus allowing strength to be where it's needed. Forging also can create a higher strength to weight ratio. By improving the mechanical properties of stainless steel, forging stainless steel will better your overall part.
Stainless Steel Grades for Forging
CFS Forge carries the following standard grades of stainless steel. In addition, we have built soild relationships with our stainless steel suppliers. This allows us to bring in and forge differing grades and specifications as necessitated by your project requirements.
300 series stainless steel: 303, 304/304L, 316/316L, etc.
400 series stainless steel: 410, 420, 440C
Precipitation hardening stainless steel: PH17-4
Duplex stainless steel
Machining Service for stainless steel forgings
After forging, stainless steel products are always in rough shapes, to reach final shape, further machining operation is needed. CFS Company is also equipped with a series of machining facilities, in this way, we can provide machining service as well. As the fluidity of stainless steel is worse than other steels, so both forging & machining difficulties are larger.
Surface Treatment of Stainless Steel Forging
Another value-added service CFS Forge can supply is the surface treatment. In terms of stainless steel forging, we can carry out below surface treatments:
Shot blasting
: The most common surface treatment method for stainless steel forgings. Shot blasting is treated when there is no special requirement on stainless steel forged parts.
Pickling & Passivation
: Pickling will help stainless steel forging to achieve smooth surface and passivation will form a protective layer with good corrosion resistance.
Mirror polishing
: After mirror polishing, the surface finish of stainless steel casting will be improved greatly. Mirror polished stainless steel forging will look shining, like mirror.
Surface satin finish
: A 240 grit finish on stainless steel forging is the most common requirement for surface stain finish on stainless steel parts.
Quality Assurance
CFS Drop Forge's ISO 9001:2008 quality system is implemented at each step of custom stainless steel drop forging process.We will do full inspection for stainless steel forgings with testing gauges or other testing instruments. Our inpection will end up with real testing reports.Just follow our PO Procedure,and
contact us
right now!