Drop Forged Rail Clips for Rail Fastening System
A rail fastening system is the way to fix rails to railroad ties or sleepers. It is required to be reliable in connection, simple in structure, easy to disassemble, and also needed the properties of elasticity, vibration damping and insulation. Different types of sleepers have different rail fastening system for use with ballast and ballastless tracks. Railway fastening system for wood sleeper includes dog spikes and tie plate. Rail fastening system for concrete sleeper is generally rail clip type and balde-type. The most commonly used types are elastic clip fasteners with SKL, clip, e-clip, Nabla or KPO clamp, etc. Generally, rail fastening system is consist of screw spikes, rail bolts and nuts, flat washers, rail clip, gauge block, and rail rubber pads.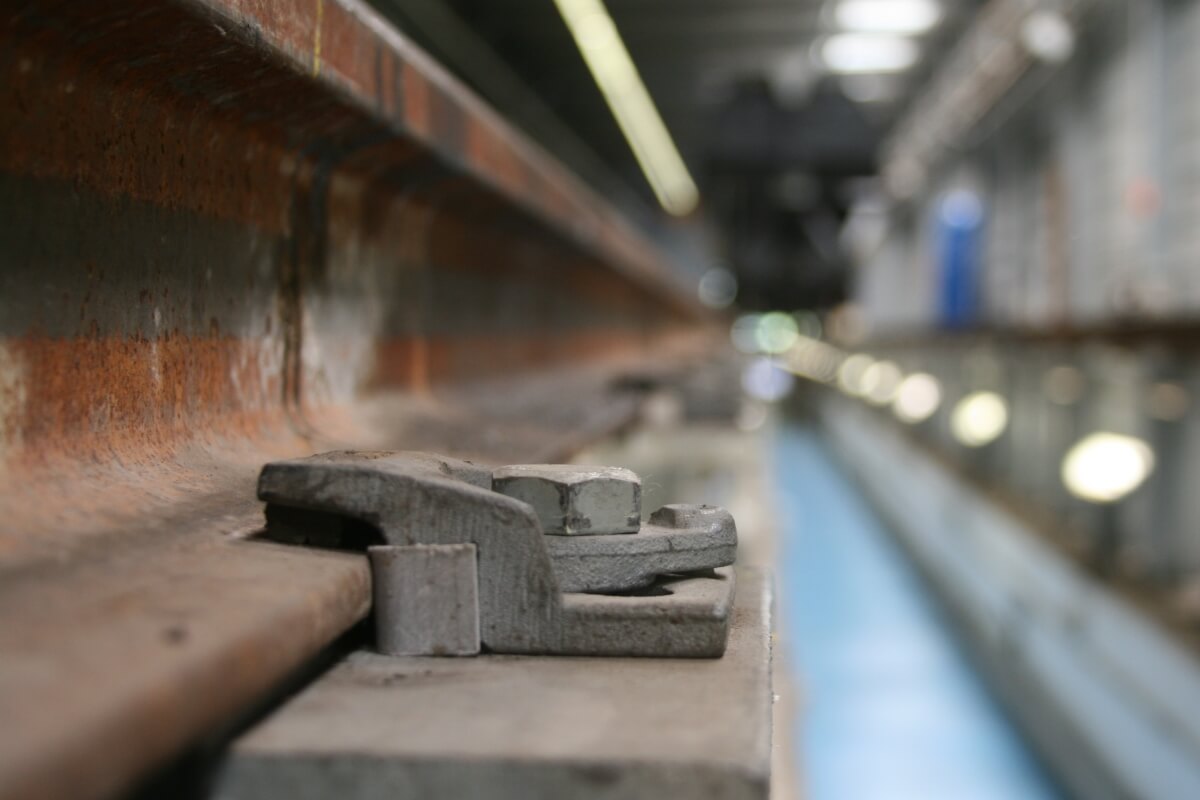 In railway fastening system, rail clip is one of the components which ensure that rails will be fixed to ground. Rail clips undertake rail movements synchronously thanks to synthetic elastomer vulcanized to clip permanently in the portion to be contacted with rail.
Rail clip is produced by drop forging. The drop forged railway clips are considered to be better than other metal forming methods due to their uniform microstructure and good strength. Similar to
drop forged rail clamps
, the production process of rail clip involves raw materials inspection, cutting, heating, forging, heat treatment, inspection.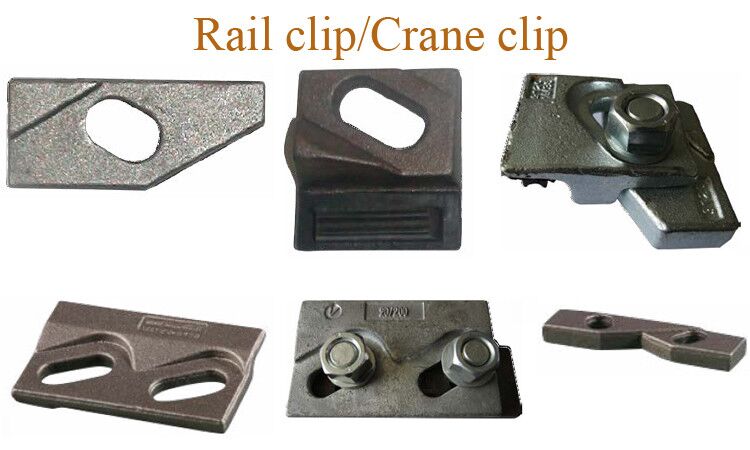 Benefits of Drop Forged Rail Clips
High quality with good strength.
Forging can meet the demand of large volumes.
It makes rubber pad used below rail fixed laterally.
When the bolt above it are compressed towards their seats, bolts never loose and they are locked.
It decreases slipping and deforming effects of cranes.
It ensures constant rail alignment.
It prevents deviates which may be formed initially.
CFS offers custom
drop forging
service for different rail clips to suit all crane rails. We have rich experience in drop forging of parts for railway industry and a high level of expertise in railway clip production field. Just pls feel free to contact us if you are looking for a reliable supplier!