Drop Forging Buying Guide
Background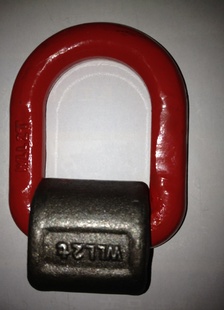 For the
advantages of drop forging
, such as it can bear high power, this process is widely used for all industrial manufacturing. In all the metal forming process,we can say
drop forging is the best solution for your steel parts
. So today more and more buyers use drop forging as the production process, especially for those components in large production runs. Most drop forging manufacturers supply OEM service for their customers, so buyers can forge any shapes they like, of course, such shapes must comply with drop forging technology and the dimensions can not exceed the range of the largest forging press allows. There are many drop forging companies all over the world, and buyer can choose to custom drop forgings in any countries (USA, UK, Australia, China, ect) they like. In comparison, they prefer to buying in China for the low price. But due to the lack of understanding of Chinese drop forging industry, buyers do not know how to make the parts in China.
Here are some tips as follow:
*Drop forging is a generalized term of forging, it can be devided into
closed die drop forging
and open die drop forging. Open die forging is a forging process for large steel metal parts, like large forging shafts, forging rings, ect. For closed die forging, we also call it impression die forging, it is for small metal parts, so buyer must definitely know what kind of forging process is fit for their products. We are the closed die forging company in China located in a seaport city Ningbo. So it is very convenient for us to deliver drop forging products for you.
*Production capacity is another factor buyers should pay attention. Such capacities include facilities in house, annual output, quality control and other value added services (machining, heat treatment, surface treatment, package, ect). In house forging equipments will decide what types of drop forgings manufacturers can made, and the quantities of production lines will show their annual output. Another point is the testing room and warehouse, it can disclose the quality control of a factory. Besides, buyer should also pay attention if the drop forging company has machining euipments especially cnc, which will have more benefits on the delivery time and unit price.
*Arrange a visit--There is no doubt that flying to China from your country will cost you some time and money. But from the view of us, it is necessary for buyer to arrange a visiting. Just as a saying goes"seeing is believing". Only visiting will verify the potential supplier is a trading company or factory. And face to face communication will help to facilitate the deal.
*Price is not the first choice. It is a taboo for buyers to choose supplier who offers the lowest price. By contrast, they should consider more on the quality and lead time only if the quotation is within they budget.
Summary
Our drop forging buying guide will help you to know better on how to buy
drop forgings
. Our company is the closed die drop forging manufacturer, and we can customize all the forgings without material limitation. Our in-house dies making and machining will help us to serve you better. Just pls do not hesitate to email us if you are the right buyer of drop forgings.