Drop Forged Slip Yoke
The slip yoke is an important component of any drive shaft assembly. The slip yoke assembly is what allows drive shafts and PTOs to flex or "slip" with their given application. The slip yoke is also essential for allowing u-joints to rotate properly with the drive shaft.
Slip yokes come in a large assortment of dimensions to accommodate for the infinite amount of applications that require a drive shaft. The term "slip yoke assembly" is used interchangeably with the terms "slip yoke" and "slip". The only difference among these terms is that a "slip yoke assembly" contains a dust cap, which is usually supplied with any slip yoke that is sold as an individual part and essential when installed in a drive shaft.
The most important element of any slip yoke is to keep them lubricated during the life cycle of the drive shaft. Lack of lubrication or dirty lubricants causes one of the most common types of failure in a driveline because the lack of lubricant causes severe stresses to occur along the driveline, which in turn will cause severe damage to the application.
Manufacturing Processs of Slip Yokes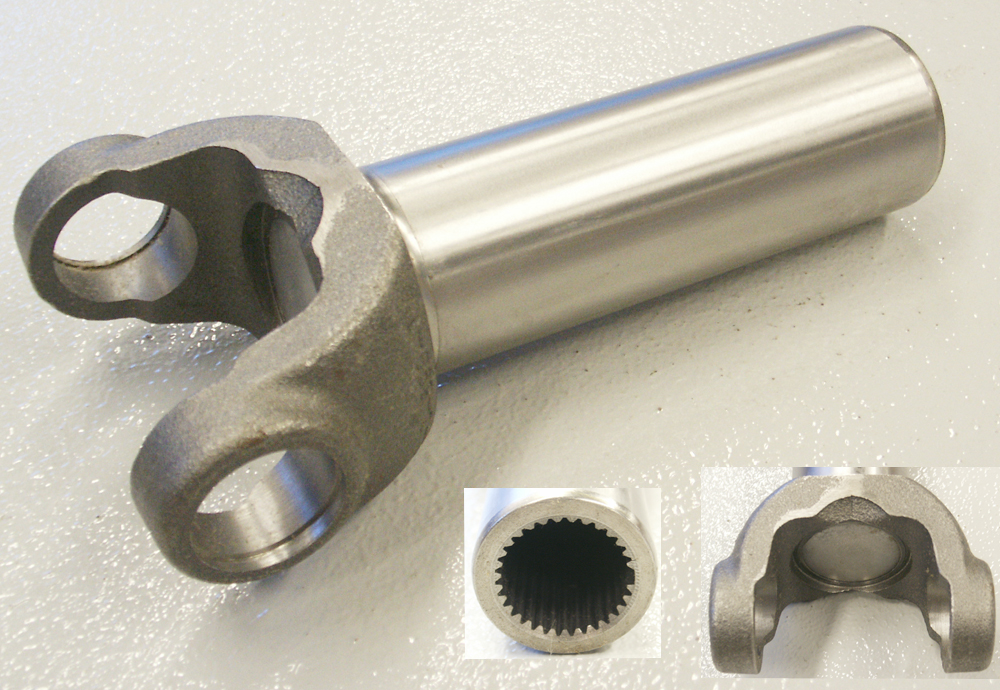 For its special usage, there is a high requirement on the strength of silp yokes and no defects are allowed. So slip yoke is usually designed by
drop forging
process, other than investment casting. The first step to start silp yoke manufacturing is its forging dies, like other drop forged products, normally the tooling cost of slip yoke is much more expensive than cast ones. But it is affordable in our company and we will be in charge of the follow-up maintenance work, it is just one-time cost. As an OEM drop forging company, we can customize all kinds of forged slip yokes according to your specifications.
Forging is not the stop, precision machining is another manufacturing point for slip yokes. Our advanced machining equipments can offer you most precision machined slip yokes. So we are experts in manufacturing and exporting slip yokes to overseas customers, just pls feel free to contact us if you are interested.