Closed Die Forging in Automotive Application
Automotive parts take up a great proportion in closed die forging parts. Application of
closed die forging
parts, include most of the engineering sectors including automotive. Primary aims of automotive manufacturers is to produce reliable vehicles that can bear load carring at a high speed. At the same time, closed die forgings should be lighter as possible in manufacturing to support fuel economy. Advantages of closed die forging that given by auto manufacturers are below:
Correct designed closed die forging parts for automotive application, can undertake higher loads and greater stresses than same manufacturing in other methods
Because close tolerances achieved in basic closed die forging process, further machining processing can be reduced or avoided. Thus, productivity is improved with a overall cost reduction.
We can achieve weight saving due to less wastage of drop forged steel and the inherent characteristic of higher strength to weight ratio.
Less machining time will improve lead time for overall manufacturing process.
Any outer deformation caused by compressive load will ensure good performance in internal structure.
As billtes are impressed by dies, inside grain flow will improve properties such as strength, ductility, impact resistance, fatigue resistance, ect.
In a whole vehicle, there are over 200 individual closed die forging parts, as show in figure 1.1. Closed die forging in
automotive
application is listed in table 1.2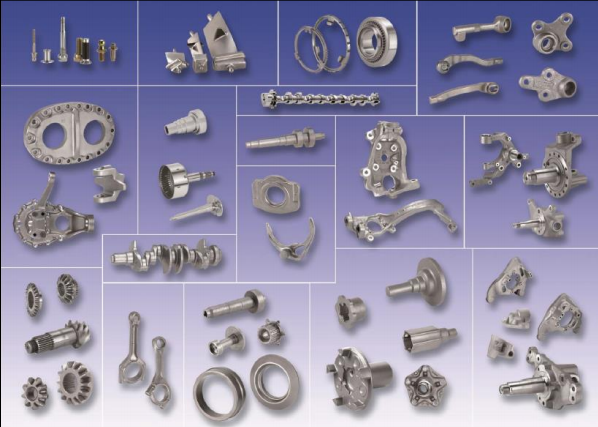 Figure 1.1 Images of closed die forgings in automotive application
Table 1.2 Application areas of closed die forged parts in automotive
| | | |
| --- | --- | --- |
| | Automotive assemblies | Closed die forging components |
| 1 | Engine assembly | Crankshafts, Cam shafts, Connecting rods, Rocker arms |
| 2 | Driveline assembly | Gear blanks, Drive shafts, Main shafts, Gear shifting levers, Propeller shaft components, Flanges, Yokes |
| 3 | Front axle assembly | Main beam, Stub axle, Spindle, Saddles, Anchor plate |
| 4 | Rear axle assembly | Drive shafts, Differential case, Crown wheel, Pinions, Gear blanks |
| 5 | Steering assembly | Steering shafts, Steering levers, Pitman arms |
| 6 | Suspension assembly | Shackles, Retainer |
| 7 | Brake/Clutch assembly | S-cam shaft, Callipers, Operating levers |