Brass Forging For Water Meter Fittings
A water meter is a device that measures the volume of water delivered to a property. Some water meters measure water in gallons while others measure in cubic feet. The brass water meter fittings are commonly used for connecting to a water meter installation, but can also be used to connect network elements or other accessories provided with threaded connection.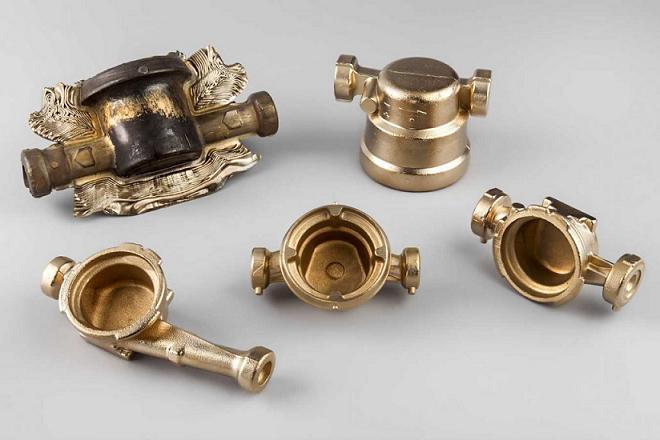 Normally such water meter fittings are designed and produced by
brass forging
and machining. According to the drawings or samples from our customer, CFS Forge can forge and machine water meter brass fittings in different sizes.The brass hot forging process offers many advantages in comparison with the traditional casting techniques.
- low incidence of Manpower: only three operations, drop forging, trimming and sandblasting, against many phases like forming, casting, shakeout, knockdown, trimming, sandblasting, core preparation (for components with corings), sand recycling, etc.
- low material consumption in relation to finished quantities (flash reduced to a minimum)
- low scrap percentage
- uniform density of material with consequent reductions in thickness and weight
- low tool consumption in machining thanks to absence of sand and Impurities on the surface of the components
- security of high homogeneity in the alloy composition, primarily due to the inability to recycle "scrap" components
- high production volumes in relation to investment
- mechanical strength of components due to the "grain flow" obtained by progressive deformation
- consistency of dimensional accuracy
- freedom from porosity
- sharp definition of profiles.
Any inquiry on brass forged and machined water meter fittings, pls feel free to contact our
drop forging company
!