Aluminum Forging of Wheel Lug Nuts for Car
What Are Wheel Lug Nuts?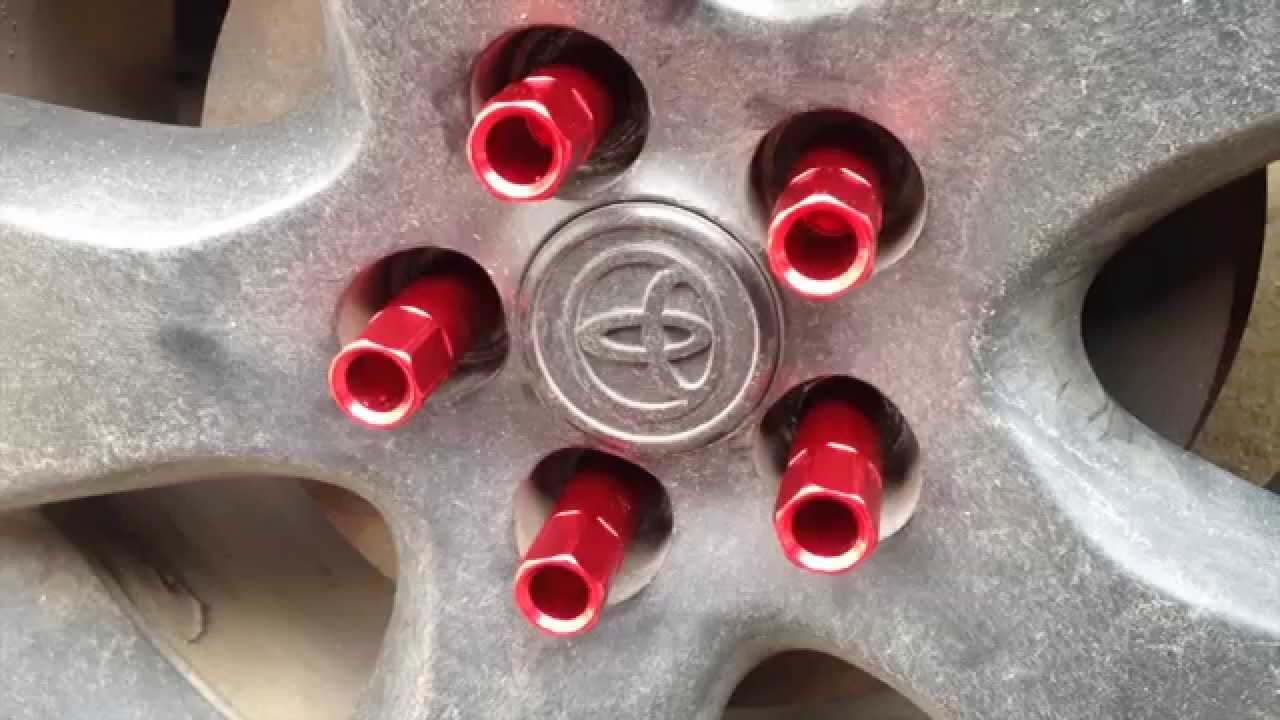 A wheel lug nut is a type of fastener where one end (the seat) is rounded or tapered, but in different types and sizes. Lug nuts fasten a wheel's hub to threaded wheel studs on the vehicle's axle, securing the wheel in place and centering it properly on the axle. The lug is placed onto the wheel stud atop the wheel, with the lug's seat in contact with the hub.
Usually, wheel lug nuts can be made either by steel forging or aluminum forging. Steel forged lug nuts for car wheel application should be chrome-plated to improve its corrosion resistance. But aluminum forged lug nuts are more popular and widely used for the light weight while good strength.
The particular size and model of lug nuts needed depends on the car model and the axle it uses. The correct lug nut seat depends on the wheel itself. Conical/tapered lug nuts are most common, but ball/radius and flat-seat lugs are also in common use. While aftermarket wheels are often designed to match OEM lugs for a vehicle, some require a new set to make a proper fit. Stripped or damaged lug nuts can make removing a wheel very difficult and should be replaced when needed. Many newer vehicles are equipped with a locking lug nut that requires a wheel lock tool to be used when removing lug nuts. In some cases, there may be one locking lug per wheel. The wheel lock key should be kept in a convenient place in your vehicle such as in the glove box or with other spare tire tools.
Aluminum Forging of Wheel Lug Nuts for Car
Aluminum Forging Manufacturing Process for Car Wheel Lug Nuts
Aluminum forging is the
forging
process that shaping aluminum billets into required dimensions under the workforce of forging dies. This process can be operated either under the condition of hot temperature or room temperature.
The common material used for forging aluminum wheel lug nuts is
6061-T6
or higher grade
7075-T6
. Before forging, manufacturer needs to order the material with certain diameter according to the dimensions of wheel lugs. Meanwhile, design and making forging dies following the exact drawing. A pair of forging dies for forging wheel lugs consists of upper and lower dies, which is made by superior tool steel. Once the material is stocked, and forging dies are finished, the forging process can begin. Firstly, cutting the aluminum billets into required length by automatic sawing machine. The quantity of cut aluminum billets should be the same as the quantity of wheel lug nuts. Next, heating aluminum billets to a certain temperature by furnace. Note that the heating temperature should be uniform. Too low or too high temperature will all cause forging defects. Then, place the heated billets into lower die and hit by upper die. In this step, we can see a rough forged wheel nuts form, but still with flash around. Finally, remove the flash by trimming dies.
Of course, the complete manufacturing process of wheel lug nuts is not only limited to forging, post operations including machining and surface anodization are needed. After forging, machining will be done to remove excess material according to the finished drawing. To meet the needs of a variety of colors, the aluminum forged and machined wheel lug nuts will be
anodized
in different colors, such as yellow, black, bule, ect.
Advantages of Aluminum Forging for Car Wheel Lug Nuts
Aluminum forging
for car wheel lug nuts offers lots of advantages over other manufacturing processes. Properties of the aluminum alloy represent only the beginning of end-user benefits. The forging process adds superior mechanical and physical properties created by heat and pressure. Among the key advantages
High strength for safety, security, or long-term applications
Near-net shape to reduce material costs
Consistently tight dimensional tolerances and more intricate detail
Elimination of porosity
Lightweight, with exceptional strength
Enhanced surface finish for cosmetic value-added benefits
Superior polishing and finishing surface characteristics
Efficient production methods and component reduction
Professional China Company for Aluminum Forged Wheel Lug Nuts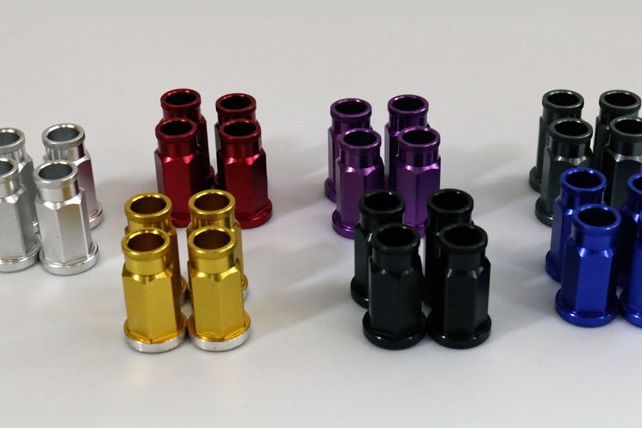 For more than 20 years, CFS Forge has specialized in manufacturing of
drop forgings
at the highest standards for precision, durability and strength. Our forging process can be used for steel, aluminum and copper alloys, so that we can meet various forging demands for our customers.
Equipped with most advanced forging and machining equipments,. CFS' automated forging process enables our company to control production times effectively while maintaining exceptionally high levels of quality and precision. Of course, good quality still replies on the quality control of our engineering team. In CFS Forge, we have an individual quality control department that checking the quality in each production process, which makes us to guarantee the quality for our customers. Our mission is to become the most highly respected and efficient aluminum forging company in China.
Another advantage is that our company is located in Ningbo city, which is the second largest habour city in China. So, if ordering aluminum forged wheel lug nuts from our company in China, our customers can enjoy convenient water transportation with less shipping cost, which is really cost effective especially for high volume lug nuts.
No matter you need forging, machining or anodizing, CFS Company in China can all meet your demands. Would like to purchase aluminum forged wheel lug nuts or other
aluminum forgings for automotive application
from China? Pls contact us right now!
Related Article: