Grinder Wear Parts
As a professional drop forging company in China, CFS Forge also supply custom grinder wear parts to our customers in forging. Typically grinder wear part we have made is
tub grinder teeth
.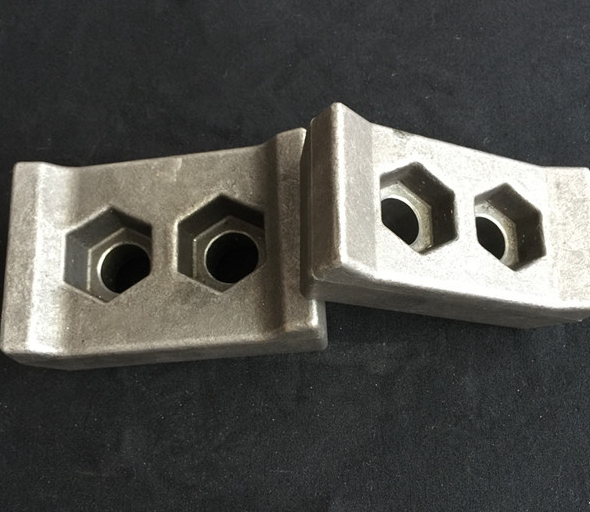 Normally such grinder wear parts are worked with tungsten carbide overlad to improve the wear resistance , thus to longer the serving life. Due to the poor brazing technoloy, our customers prefer to purchase forging only, and do the overlaying/brazing work in their local place.
Over 15 years in exporting
closed die drop forgings
to overseas companies, we forge the grinder wear parts to our customers' specifications in best wear resistant material. Our in house machining capability can fulfill the machining requirement for your assembling. Take tub grinder teeth for example, forging can not realise all the sizes required, the inner holes has to be machined after forging, so that it can be assembled to the machine by bolt. So it is also called bolt on grinder teeth. To ensure correct application, we will customize a jig for testing.
A Wise Choice to import grinder wear parts from Fly Forge:
Custom service to your drawing or sample specification to suit your machines.
Can also redesign the products according to your actual application.
All the operations for manufacturing grinder wear parts are in our own factory.
Low price with high working performance.
Fast delivery within 4 weeks after receiving your down payment.
By offering high quality grinder wear parts in low price, CFS Forge is a one stop forging company for such forged grinder wear parts from new tooling to forging, machining & heat treatment. Contact us for your custom grinder wear parts to suit your wood waste tub or Horizontal grinder.